10 of the best goals last month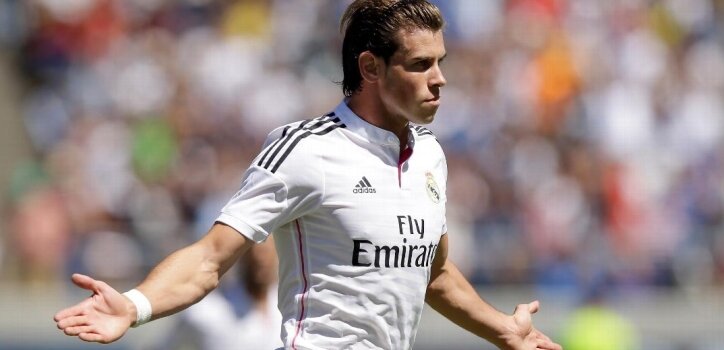 Pre season and leagues across the World have been in action this month, preparing for new seasons or being locked into battle at the half way point of the league. Here are 10 of the best goals from July.
A spectacular scissor kick goal from Berbatov. The ball deflects towards Berbatov, who quickly readjusts his body shape before expertly volleying the ball into the bottom corner.
9
Osvaldo Alonso vs Tottenham
A masterful 30 yard strike from Ozzie, as he smashes the ball into the top corner from a fair distance out. This gave Seattle a shock lead against Tottenham.
8
Ibrahimovic in training
Zlatan showing more of his incredible technique. A fantastic kung fu kick style goal in training as he lifts the ball over the onrushing keeper superbly.
7
David Nugent vs Walsall
This is a very difficult skill. Hitting the ball first time with the outside of his foot, It lands in the postage stamp of the top corner.
6
Robert Lewandowski vs Gladbach
The Pole showing off his talents at new club Bayern Munich. He weaves his way into the box before scooping the ball over the despairing goal and into the net.
5
Robbie Keane vs New England
Keane was always known at Tottenham for pulling off the spectacular and here he shows what he can do, cutting inside and unleashing a powerful drive into the top corner. Vintage Keane!
4
Erick Torres vs Salt Lake
Torres does his best Tim Cahill impression. Striking a superb volley into the top right hand corner. He has to time his run and pick his spot in an instant for his goal.
Pjanic was spotted attempting field goals the day before this game with the Denver Broncos. A day later he scored a 60 yard drive against Man Utd, Coincidence?
Rooney showing all his best attributes in this goal. Picking the ball, looking up and releasing a stunning side foot curler into the top corner. The dip Rooney gets in this goal is fantastic.
An absolute pearler from the Welshman here, as he hits the ball at pace while running at the Inter defence. The movement and speed he gets in the shot is quite incredible and the keeper can only stand and watch flat footed.
Torres missing here with his chest, when it seemed far easier to score than lift the ball over the bar.