10 players who will reignite their careers at new clubs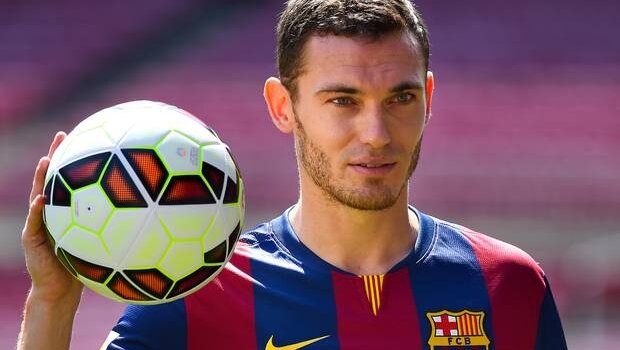 A transfer to a new club can be a great help for a player that is low on confidence or has been struggling with injury. It can be a perfect opportunity to forget the torrid times of previous clubs and push on and develop amongst new or familiar surroundings.
Famously signed by Sir Alex Ferguson with the Scotsman having never seen him play, Bebe hasn't enjoyed his time at United, where he only played twice. At the age of 24 he still has time to realise his potential and the fact that Man Utd's scouts saw something in him will please Benfica. Earmarked as the man to replace Oscar Cardozo, who recently joined Trabonzpor.
He scored 12 league goals last season for Pacos Ferriera and with better supply and service behind him, he will be expected to hit the net even more times next season. He played at the Emirates Cup recently where he showed some nice touches and a few good shots. It will help Bebe to be living in his native Portugal and being at such an esteemed club like Benfica.
The Spaniard has decided to return to his native home, this was 1 of the main reasons he was not successful at Liverpool. Far more off the field problems haunted Aspas, mainly homesickness, meaning it was very difficult for him to show what he could do with the small amount of game time up for grabs.
Aspas only made 6 apperances in all competitions for Liverpool and he will desperate to rekindle some of the form he produced at Celta Vigo that made Liverpool buy him in the 1st place. It will be a far easier ride for Aspas returning to the country that he is familiar with. At the age of 27 it will be a crucial season for Aspas, as he will need to convince Liverpool to keep him after his loan spell at Sevilla.
8
Christian Tello – Porto
This is a great deal for both clubs. Barcelona get to keep their talent who has shown immense amounts of potential, but has struggled to lock down a 1st team place with the endless quality and talent at Barcelona. At the age of 23 he is still considered a serious talent in many sects of the Barcelona set up and this is the reason it is only a loan deal.
Porto will offer Tello 1st team opportunities and in a league with a lower reputation, Tello could really stand out from the crowd. It will be a good stepping stone for him to grow his reputation as well as his ability. Porto are famous for adding value to players so it is a perfect transfer for Barcelona. With Jackson Martinez up front, Tello will have a great opening to gain assists.
7
Ibrahim Afellay – Olympiakos
A prime example of a player whose career has been ruined by injury thus far. Before joining Barcelona, Afellay was 1 of the brightest talents in Europe, becoming a regular for PSV as well as the Dutch national side. That will seem a world away from where he is now having played a lowly 24 minutes in the entire season for Barcelona last campaign.
Olympiakos will offer a breath of fresh air and he will be expected to get far more 1st team chances. It's surprising that Afellay is already 28, having seen him play so few games for Barcelona and even on a loan spell for Schalke in 2011/12 which was again affected by injury.
The Russian Premier League has a habit of turning some of the Worlds Stars into the unknown. Players like Hulk, Danny, Kerzhakov were swiftly forgotten when making the leap to Russia. Yann M'Vila makes it into this category, because when he played for Rennes, he was 1 of the hottest properties on the market and nearly joined Arsenal in 2012. He chose wealth over ambition in this case and has disappeared off the World football scene.
A yearlong loan seems like the perfect fit for the Frenchman, who will be keen to show what he can do in a league and club with a far better reputation. At the age of 24 he still has plenty of time to develop as a player and judged on pervious performance for Rennes and France, he definitely has the ability to make it at the top.
5
Guillermo Ochoa – Malaga
The Mexican goalkeeper is a prime example of what a good World Cup can bring. Released by Ajaccio just before the start of the World Cup, he quickly became 1 of the most sort after players with his fantastic performance for Mexico at the World Cup. Having starred multiple times for struggling Ajaccio, it will be a new lease of life for Ochoa to play in a more competitive league in Spain.
Malaga won the race for his services, and after a few up and down seasons they can now rely on Ochoa to steady the ship from the back. With Willy Caballero moving to City, this will be the perfect opportunity for Ochoa and he will be the first line of defence for the anchovies.
Cardiff shelled out a club record £11m for Medel at the beginning of the 2013/14 season and he quickly became a favourite amongst fans for his bulldog like approach and tough tackling style. He impressed at Sevilla and that is why Cardiff decided to make him their big money signing. It was a torrid season for Cardiff in the end, who were relegated before the last game of the season.
This prompted Medel to find a way out and he joined Inter for £10m. He played at centre back at the World Cup for Chile who themselves had a very good tournament, eventually losing narrowly to Brazil. He will be amongst familiar company at Inter, with the chance of silverware and a higher level of competiveness. His performances for Cardiff were never dreadful but he was stuck on a sinking ship and he will be able to express himself far more in Italy.
3
Jack Rodwell – Sunderland
When Rodwell came through the Everton ranks and broke into the first team, much was spoken about his future for England and Everton. 2008/09 was his breakthrough season and he went on to play 109 times in 4 years for Everton. This attracted the interest of Man City, who signed Rodwell for £12m. It's been a tumoltous time for Rodwell at City and he will be glad to have left the nightmare.
16 appearances in 2 years is not enough game time for a 23 year old to develop. With Man City pursuing league titles, Rodwell was shunned out for players with better ability and bigger reputations as Pellegrini couldn't take the risk of playing unproven 23 year olds in any league games. Sunderland will be a fitting escape for Rodwell and a great chance to develop into the player everyone saw at Everton.
2
Thomas Vermaelen – Barcelona
Having dropped down the pecking order at Arsenal behind Per Mertesacker and Laurent Koscielny, Vermaelen's stock has dropped at Arsenal. Once the captain and 1st name on the teamsheet, a few lapses in concentration and mistakes in big games have cost the Belgian. Arsenal fans will be delighted with the £15m they received for Vermaelen particularly as he was entering the final year on his contract.
Barcelona decided to sign the Belgian and his playing style will suit them to a tee. He is very composed on the ball with a good range of passing as well as being strong aerially and at slide tackles. Barcelona play with a very high line and this will play to Vermaelen's strength as he is a very fast centre back. It will be a simple transition for him and his versatility at being able to play left back may also have sweetened the deal. Avoiding injury, Vermaelen could gain back some of the fantastic reputation that earned him the Arsenal captaincy.
It is 1 of those transfers you have to read twice to quite believe. Once tipped as the player of his generation at Barcelona, Bojan has struggled to live up to that billing ever since it was brandished upon him. At the age of 23 he still has plenty of time to change those opinions but loan spells at Ajax, Roma and Milan suggest that he is not quite cut out for the top level. Stoke become the young Spanaird's 4th club in 4 years.
Pessimists would argue that Stoke City have bought a sports car without an engine, but having scored 3 goals in 4 games in preseason for The Potters and could link up well with new signing Mame Biram Diouf, who himself has been through the ups and downs of top level football, most notably with Man Utd. Stoke snapped him up for £1m which is a steal for a player who is only 23 and who has played for such prestigious clubs.