Top 10 Premier League transfer regrets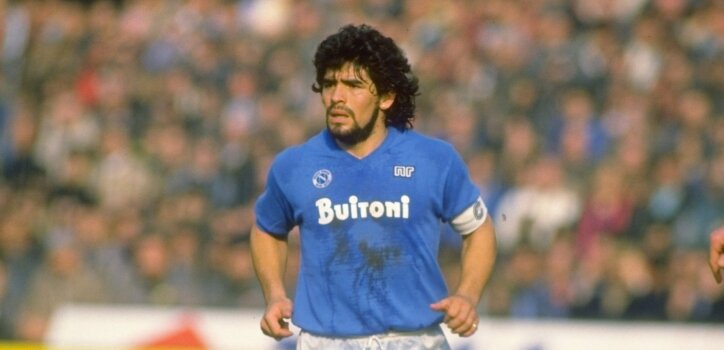 10
Steven Gerrard to Chelsea
Although it's hard to believe the 'One Club Man' nearly joined bitter rivals Chelsea in May of 2005, but it was very close to happening. Talks with Steve Parry bounced backwards and forwards throughout the whole transfer window. It saw a £100,000 contract initially turned down due to a breakdown between Rafa Benitez and Steven Gerrard, a £32,000,000 bid turned down by Liverpool from Chelsea.
Gerrard even released a statement on the Reds Website saying 'This has been the hardest decision I've ever had to make. I fully intended to sign a new contract after the Champions League final, but the events of the past five to six weeks have changed all that.' Steve Parry was mystified as he had the £100,000 contract on the table and had not heard anything from Steven. After Istanbul Gerrard said 'How can I leave a club after a game like this?' and the contract was signed.
9
Lewandowski to Blackburn
Considered one of the best strikers in the world at the minute, it will come to the surprise of many that he nearly joined Blackburn in 2008. Tony Mowbray and Sam Allardyce battled it out for the signature of Lewandowski while he was playing in Native Poland and Lech Poznan. For a measley fee of £4,000,000 it seemed too good to be true.
He chose Blackburn but unfortunately for their fans the Icelandic Ash Cloud stopped him from travelling to England to finalise the move. Steve Archibald also revealed that he had offered the Pole to Tottenham for under £5,000,000 but the response he got was 'No!'
The first of a couple of 'nearly' men for the Gunners. He in fact played a preseason match for Arsenal while on trial. By the recommendation of Kolo, Yaya's brother, Arsene Wenger invited Yaya for a trial and gave him a game. He did not impress enough and Wenger decided not to pursue his signing.
Now he is considered one of the best midfielders in the league at City and Wenger must be thinking what was going through his mind when he decided not to sign the Ivorian.
7
Gareth Bale to Birmingham
Gareth Bale endured a torrid time at Tottennham when he first joined from Southampton, it took him an incredible 50 games before he saw his side win while he was on the pitch. Operating at left back at the time under Harry Redknapp, it was led to believe that Alex McLeish was going to snap up the Welshman for £4,000,000 in January 2009.
The move never happened and a season later Bale moved from Left Back to Left wing and eventually into a free roll in the middle. He recently joined Real Madrid for the highest fee ever paid for a player of £94,000,000.
6
Zidane to Blackburn and Newcastle
Two quotes that will haunt the fans of these clubs is the main reason this transfer has made the list. Jack Walker infamously telling Kenny Dalglish: "Why do you want to sign Zidane when we have Tim Sherwood?"
Followed by Agent Barry Silkman saying that 'Zidane wasn't good enough for Division 1' (now the championship) The following season he won the World Cup with France in 1998 and Real Madrid spent £48,000,000 which was the highest fee paid for a player at the time. He would have been available for £1,200,000 had he joined Newcastle.
5
Alan Shearer to Man Utd
Incredibly Shearer turned down United twice. The first occurance was after a prolific season at Southampton aged 22, he was itching for a move to a bigger club, Utd took their time which was their downfall and he decided to join Blackburn. He formed a stunning partnership with Chris Sutton and went on to win the premier league.
The second time came just before he joined Newcastle, his boyhood club, meaning the decision was an easy one for him. He went on to become the highest scorer in Premier league history, would the same have happened at United?
Many know that Arsene Wenger also came close to signing Ronaldo, even giving him an Arsenal shirt with his name on his back. But Liverpool came just as close under Gerrard Houllier only to fall at the finish. The problem being that the Liverpool board did not think it was worth breaking the wage cap in place to sign the Portuguese winger.
He went to Man Utd where he won the Champions League and the Premier League, followed by securing an £80,000,000 record move to Real Madrid, as well as scoring 84 goals at his time in Manchester.
In 2000 the Big Swede came very close to joining Arsenal. Aged 16 he was given a shirt and a private tour of the training facilities by some of the backroom staff. Unfornatunately when asked whether he would train with the first team, his response was 'Zlatan doesn't do auditions'.
Not the sort of comment you want to make to Arsene Wenger. They failed to meet eye to eye and the rest was history. Would Arsenal's trophy cabinet be as dusty if they had Zlatan as their linchpin striker? I doubt it.
2
Diego Maradona to Shieffield United
Look away Blades fans. Harry Haslam went on a scouting trip to Argentina in 1978 and was instantly impressed with Maradona. He was waiting for a response from the board as he was preparing a bid of £200,000 for the Argentine. The board refused and instead they had to settle for Alex Sabella, who now manages the national side.
Sheffield United were relegated to Division two that season and Sabella was sold to Leeds for £400,000. One can only wonder where Sheffield United might be had they signed the greatest footballer of all time.
1
Paul Gascoigne to Man Utd
Alex Ferguson maintains to this day that this is one of his biggest regrets. One of the most naturally gifted English players to ever grace the game. Impressed for Newcastle and attracted interest from Man Utd and Tottenham, what got the North London club the deal was buying Gascoignes parents a house.
He went on to have success across Europe but many troubles off the pitch. Ferguson may have had a positive effect on Gazzas troubles but that will never be known. Ferguson said: "We spoke to him the night before I went on holiday. He says 'Go and enjoy yourself Mr Ferguson, I'll be signing for Manchester United'."