10 players that could join Arsenal in the summer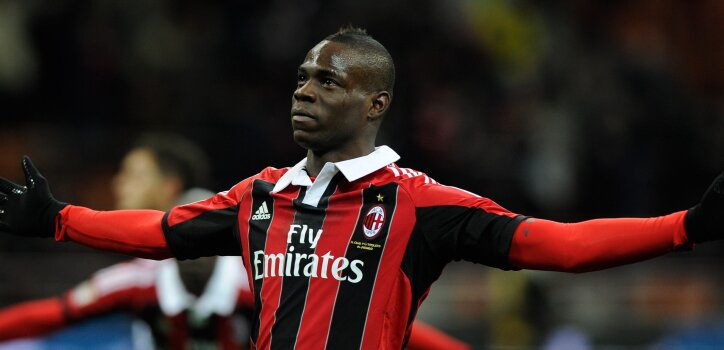 Having watched the Arsenal West Brom game from the stands, people are talking about the possibility of the Frenchman moving to the Emirates. Although maybe not to be first choice Remy would be a fine option to have as a second choice striker. 20 Premier league goals in 40 matches is an impressive return considering he has been playing for a QPR side that were relegated and a Newcastle team in disarray.
Can play as a left-winger or up front. Being French obviously means he has a massive pull towards Arsenal. 16 goals this season in La Liga is a solid return. He may not be a massive name but he is young and certainly has showed a lot of ability for Real Sociedad in LA Liga and in the Champions League the season before. Other clubs in Spain have expressed interest so he may prefer to stay in La Liga for the foreseeable future.
A transfer that nearly happened in January and rumbled on for most of the month, most Arsenal fans I'm sure would still love for him to be made part of the team. A left winger naturally who many believe will be converted to a striker if he joins Arsenal in the way Robin Van Persie was under Wenger. Lots more clubs will be interested in signing the young German now so Arsenal will face far stiffer competition then they did in January.
It has been earmarked as a major issue at Arsenal not having a powerhouse defensive midfielder since Patrick Vieira left the club. Since his £32M move to Bayern Munich Javi Martinez has never properly settled and doesn't feature as much as he would like under Pep Guardiola. He would slot perfectly into the DM role for Arsenal and him and Ramsey, as a pairing would be hard to match.
Another attacking player but the theme of this piece is that Arsenal quite clearly need more options going forward especially in the striker position. It may come as a surprise that a player Wenger sold 3 years ago has made the list, but a clause in his contract means he could return to the Emirates for only £3.5M, 46 goals in 123 appearances is a decent return and with a market value of around £15M it seems silly not to have a bid.
Although he is strongly linked with Chelsea, there is always a chance that if Arsenal were to bid faster and try and lock him down they could sign him. His stats speak for themselves with only Lionel Messi and Cristiano Ronaldo scoring more then him in La Liga. Athletico are top of La Liga and in the final of the champion's league and the talismanic figure of Costa has been a huge part of that. His in your face attitude has been winding up defenders all season and he would be an excellent addition to Arsenals squad.
The former Gunner who has been linked with a move back to North London. Many eyebrows were raised when the Cameroonian was suddenly sold to Barcelona as he was a crucial part of the Gunners set up in the DM role. He has not every really been replaced at Arsenal and after a fairly unsuccessful time at Barcelona he would be available for a fee in the region of £10,000,000M, 5 million less then Arsenal sold him for.
A household name amongst Premier League fans. Having had time in his native Italy at Ac Milan under the guidance of legend Clarence Seedorf the tantrums have subsided from what they were at Man City. 26 goals in 41 games is prolific form and with Milan siting 8th and unlikely to even secure a European spot, Balotelli will surely be looking to move. He would also favour Arsenal due to their new sponsor Puma being shared.
A relatively unknown player, he is being touted as the favourite to replace Bacary Sagna at right back for Arsenal as it seems he has made his mind up to leave. Wenger has a great ability of finding talented players from Ligue 1 with recent successes such as Koscielny and Giroud at bargain prices. Aurier is known to be a big fan of Wenger and Arsenal and has put in a string of fine performances for Toulouse this campaign.
Any Arsenal fan would bite your hand off to have Cesc back. El Capitano would be welcomed back with open arms. The only issue with this transfer is that its not a position that Arsenal need as a priority with right back and Striker far more pressing issues then another creative midfielder. But Cesc would improve any team in the world and if available at a cut price due to the fact that he is booed at Barcelona, Arsenal may well put a bid in.