10 players that didn't show up at the World Cup 2014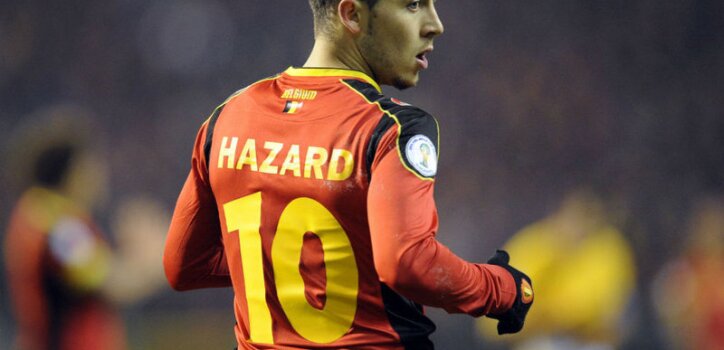 Although it was a brilliant World Cup some of the biggest and best talents in the World did not perform at the World Cup. It's never easy coming into the World Cup having endured an intense domestic season but you expect players to step up on such a grand stage. Here are 10 underperforming players in Brazil.
The Netherlands 5-1 win over current holders Spain was 1 of the results of the tournament and set the tone for a fantastic World Cup. Unfortunately for the Spanish defenders it set the tone for a shocking and embarrassing World Cup. Pique attempted to go toe to toe with Robben and Van Persie but he was completely out of his depth, considered by many as 1 of the best centre backs in the World, he couldn't keep up with Robben's quick feet and was beaten far too easily for two of the goals.
This turned out to be the Spaniards last game at the World Cup as he was dropped for the crunch game against Chile before Del Bosque played an experimental side in the dead rubber against the Australians. I don't think we will see Pique at another World Cup and maybe players at club level will try and exploit his slow turning ability in the upcoming season.
High hopes were put on the shoulders of the 23year old and with valid cause. 14 goals in 30 games for Milan gave Italian fans hope that Mario may finally be reaching his potential and ready to fire on the big stage. He got off to the perfect start heading home the winner against England in the 2-1 win which set up Italy nicely in the group. This was as good as it got for Italy and Balotelli did not perform to the level expected on such a grand stage.
Having already secured 3 points in the crucial game against England, next up was Costa Rica who had shocked Uruguay 3-1 in the other group game. Costa Rica won the game 1-0 and Balotelli had a host of great chances, notably 2 coming in the final 10 minutes and 1 certainly should have hit the back of the net. Next up was Uruguay where Italy had to draw to progress. All Balotelli managed was receiving a yellow card for kneeing someone in the head and Italy being knocked out. A poor World Cup for the young Italian.
It's common knowledge that Pepe has always had a temper and he can see red at any moment in a game, but you would expect a level of control as early as the 1st match of the World Cup when Portugal had worked so hard to get to the finals. It took Pepe 36 minutes to lose his head, after an innocuous challenge with Thomas Muller who did make the most of it, Pepe decided to head-butt the German while he was on the floor protesting.
It was such needless behaviour by Pepe and it set the tone for Portugal to have a terrible World Cup and go out limply from their group. Since 2002, Portugal have had six red cards in 15 World Cup games – twice as many as any other side.
Although Aguero missed a few games for the Argentines, they reached the final and none of that was from the help of Sergio. He didn't manage a single goal this World Cup and Lionel Messi really needed the support of his main striker to take some of the burden away from him. Aguero could easily have been sent off in the final for elbowing Bastian Schweinsteiger while on a yellow card and the majority said he was very lucky to stay on the pitch.
Much more will be expected from Aguero in the next World Cup, at the age of 26 he will be coming to the next tournament right in the midst of his prime and the expectation will be extremely high, especially if Messi is still firing on all cylinders.
He started 5 out of 7 of Brazil's games and was subbed off in 4 of those games. The game he wasn't subbed off in, against Chile, he missed a penalty just to add to his woes. He was 1 of the country's biggest disappointments and he really should have stepped up to the plate in his home country. He has always been known for being very temperamental but after a good Confederations Cup and domestic season at Zenit expectation was high.
It would seem that Hulk has scuppered the chance of a move to a European giant with his weak display but only time will tell. A record of 9 goals in 43 caps is not even close to a good enough return for a player that operates pretty high up the pitch.
The performance of the young Belgian team was very flat. Coming into the tournament they were being talked about as potential winners and came in with odds of 8/1 to lift the trophy. They never played to a level where they looked like they could win it and for me were a great disappointment in this World Cup. Eden Hazard had a brilliant season at Chelsea and as a neutral I was excited to see if he could match that form in Brazil.
He never really got going, like a lot of the Belgian players and in 5 games he managed 2 assists and not a single goal. Belgium really needed their star man to step up but we didn't see him do that in any of the group games or knockout phase. Hazard is still very young and players like Messi have taken a long time to adjust to the World Cup, so I have no doubts he will come back stronger in 2018.
The captain of Spain would have been very excited going into this World Cup as second favourites and being the holders. It was nightmare tournament for Spain and especially Casillas. His mistake in the opening game against Holland was atrocious as he dwelled on the ball before being tackled by Robin Van Persie and the ball being slipped into the back of the net. Not the ideal start for the captain of the holders.
Game 2 saw Spain take on Chile in a winner takes all match. If Chile won they progressed, if Spain won they would just have to beat Australia who had already lost their other 2 games. Casillas made another dreadful error punching a tame free kick from Sanchez straight to Aránguiz who slotted the ball home to make it 2-0 and seal Spain's fate.
This World Cup was billed as Ronaldo vs Messi, both captains of their countries, both in their prime it was really set up to be a fascinating battle between the 2 best players in the World. In fairness to Ronaldo he did come into this World Cup carrying a knock to his knee, but his attitude on the pitch seemed disinterested and lacked any sort of energy. He did score a goal in the dead rubber against Ghana and provide a brilliant cross to Varela to snatch a point against the USA but his overall performance over the 3 games was not up to his incredibly high standards.
When fit, Ronaldo is the best player in the World, as he showed with his Ballon D'or win this year but this was certainly a battle that Messi won as he reached the final and Ronaldo was sent packing at the group stage. This was also Ronaldo's big moment as he will be 33 at the next World Cup and it's unlikely he will be in the form he was coming into the this 1.
Brazil's worst player at the World Cup. Deployed as Brazil's main striker and target man, he was never seen fighting for the ball, using his strength, bringing the ball down to bring others in or even adding any goals. 1 goal and no assists in 6 starts, playing up front in a team that is full of attacking talent and quality playmakers. How Brazil were highlighted as a favourite for the World Cup with Fred and Jo as their 2 main strikers I will never know.
He has announced his retirement from football post World Cup and it was slightly uncomfortable viewing seeing him get booed by his own fans against Germany even after being taken off when he appeared on the big screen. It is easy to understand the fans frustration as every game he played in the World cup he offered no threat whatsoever. Alan Shearer was spot on with his analysis much to the disgust of Dani Alves, who also endured a torrid time at the World Cup, eventually being dropped.
1
The entire England team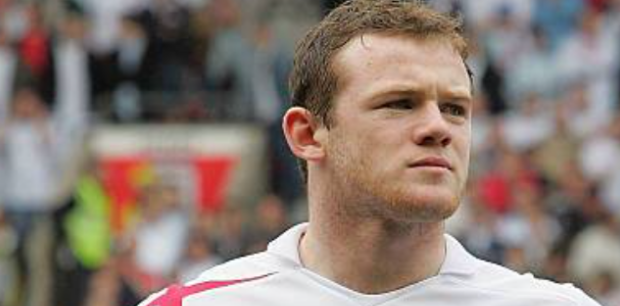 It seemed harsh to pick out 1 name from the England team as they all deserved to be named and shamed for their shocking World Cup exploits. A lot of the blame landed at Wayne Rooney and I do agree that his tournament was poor only managing the 1 tap in against Uruguay; I think other players were worse or on par with the Manchester United man. Leighton Baines was put into the England team for his dead ball ability and fantastic crossing. From my memory every corner against Italy went straight into Sirigu's gloves and I didn't see him put in 1 cross from deep in the entire tournament.
Steven Gerrard looked slow and exhausted after a breathless season with Liverpool and he didn't cover the already attacking full backs at all. This left England exploited in the Italy game on numerous occasions, he also flicked that header into Luis Suarez path who duly obliged by smashing the ball into the net to knock England out of the World Cup. It would have been too harsh to pick out an individual but as a collective, England were certainly the biggest under performers at the World Cup.