10 players Rodgers could sign to save his job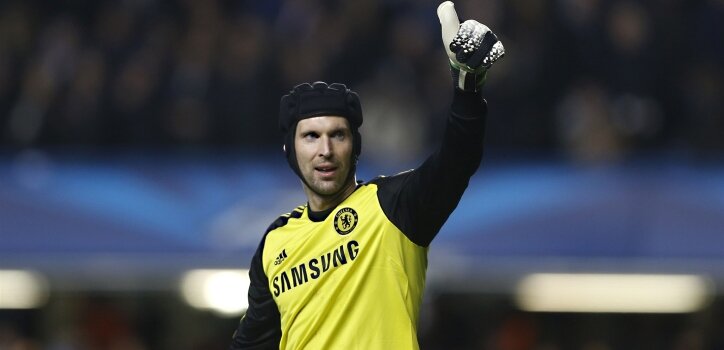 Liverpools season has been less than impressive following there near title winning achievements last term. Brendan Rodgers is under fire and in need of some fresh faces at Anfield to try and get the Reds back to winning ways.
10
Pablo Dybala (Fiorentina)
The Argentine is likened to Sergio Aguero and Vicenzo Montella. With the increase of street fighter South American style footballers in the Premier League, Liverpool may look to the 21 year old to solve their striker problems that have been the main problem point for them this season.
Liverpool fans would argue 11 goals in 69 games is not enough and point to the fact that he is very inexperienced and may not be up to the bright lights of the Premier League yet. His price tag also will raise some eyebrows with the Metro reporting Palermo are requesting £31m for his services and this may put Rodgers off trying to strike a deal.
9
Diego Godin (Athletico Madrid)
Liverpool have been criticised this season for their very poor defensive performances. £20m summer signing Dejan Lovren has not lived up to billing and is clearly bereft of any confidence. Godin captained Athletico Madrid to their 1st league title in over a decade and scored in the Champions League final for the Spanish side.
His leadership qualities could be just what Brendan Rodgers needs going into the business end of the season and the cool headed Uruguayan would be welcomed with open arms by most Liverpool fans I'm sure. He is coming into his prime at the age of 28 so luring him away from Madrid could be the difficulty for Rodgers.
8
Christian Eriksen (Tottenham)
The definition of a transfer rumour. It's being reported Liverpool are ready to stage a mega £32m offer for the Danish playmaker. He has been in fantastic form for Tottenham, netting last minute winners in their previous 2 away games. Obviously with the position Liverpool are in compared to Tottenham it seems unlikely he will want to move.
Tottenham picked him up for £12m last season and that looks to be a complete steal, Liverpool are lacking exactly what Eriksen brings to the Spurs set up. He is a very intelligent player and would add something to any side on the planet. Rodgers may go big but it seems unlikely he will be leaving Spurs for now.
7
Jackson Martinez (Porto)
Often linked with a move to the Premier League, his South American roots, strong athletic build and great finishing ability could make him a perfect fit for England. 56 goals in 72 for Porto is a fantastic return and Liverpool have really lacked any instinct in front of goal since the sale of Luis Suarez and the constant injury problems to Danny Sturridge.
He had an incredible game in the Champions League recently, he was sent on with the score 0-2 to Shakhtar, he netted twice in the final 5 minutes to salvage a point for the Portuguese. He could be the answer to Brendan's problems and he would be available for a fee in the region of £30m, at the age of 28 he is coming into his peak years.
6
James Milner (Man City)
Although the versatile midfielder has been given more game time recently and is being recognised as a very important player in the City setup, he is still not guaranteed that 1st team place that he has craved for so long. He can play in any position on the pitch practically and his work rate and positional awareness is as good as anyone in the league.
He would be available for around £15m and Liverpool could guarantee him the 1st team place that he is after. An English international with vast Premier League experience, he would certainly add a cool head to the sinking ship on Merseyside.
5
Matthew Ryan (Club Brugge)
Australia's number 1 has come under Brendan Rodgers radar due to the keeper crisis at Anfield. Simon Mignolet's form has come under scrutiny and with good reason, a string of errors and poor performances have certainly cost Liverpool some points this season.
Brad Jones is number 2 at the moment but Rodgers clearly doesn't have much trust in him as he has been given little opportunity even with Mignolet's declining form. He is playing in the Asia Cup at the moment where his promise and potential are a much-discussed topic.
With Steven Gerrards 25 year Liverpool stay coming to an end, a world beater will need to be signed to replace such a big character and someone of the same talent and stature. Pjanic has established himself as one of the best number 10's around and would be available for just under £30m. This is a big outlay but it would surely be worth it to replace Gerrard.
Roma are not in the market to sell in January but a big enough offer could lure the Bosnian away from the Italian side. They may have to wait till the summer to sign him up but getting him in January would certainly improve Liverpool markedly.
Alex Song has come into his own at West Ham after a difficult spell at Barcelona. He knows the Premier League well from his time at Arsenal and he has slotted in very easily at the East London club. Sitting in a deep lying role, he could also be earmarked as a potential replacement to Steven Gerrard.
There would be no worries about him settling at a big club as he showed at Arsenal he is more than capable at doing it at the top level. Liverpool have had defensive woes this season and sitting the Cameroonian just behind the back four could offer great protection.
Chelsea and Liverpool are reportedly going toe to toe to secure the signing of the young Italian striker. He is a player of huge potential who is already scoring for fun in Serie A. 10 goals in 18 league games this season is a impressive return and goals have been a rarity for Liverpool this season.
The returning Daniel Sturridge will be a big boost to Liverpool but they can't solely rely on him for all of their goals if they are going to push on for the Top four or greater. A price tag of £32m may put Liverpool off but time will tell whether Rodgers goes for the young Italian.
Although it has been made clear that the Czech number 2 will not be allowed to leave in January, he would be a brilliant replacement as captain for Steven Gerrard and in between the sticks where Liverpool have struggled. He was Chelsea's 3rd choice captain for a long time and would be a fantastic leader for the Reds.
He would be available for a cut price in the summer having fallen down the pecking order behind Thibaut Courtois. He should be made Rodgers number one target in the summer and his signing would be a huge lift for everyone to do with Liverpool football club.