Top 10 longest bans in English football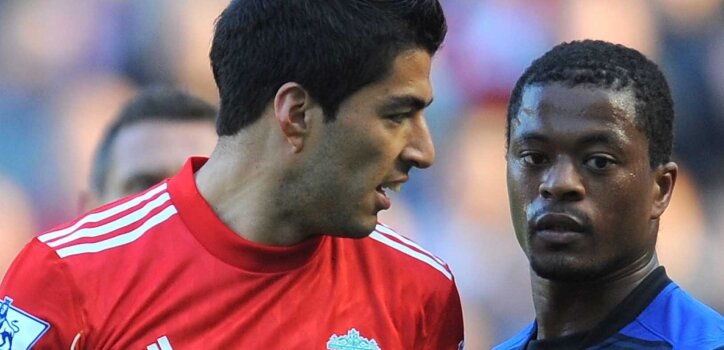 Following Luis Suarez 4 month ban decision by FIFA, here are the 10 longest bans dished out in the English football history.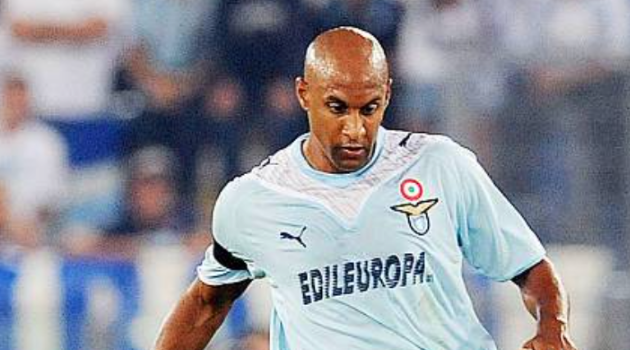 Ousmane Dabo and Joey Barton were involved in a training ground bust up that saw Dabo suffer a detached retina and multiple bruises and scars. Barton went to court over the incident and pleaded guilty to grievous bodily harm. He received a 6 match ban and a massive £150,000 fine, the highest fine ever paid out by the Premier League.
David Batty received a 6 match ban for pushing ref David Elleray to the floor in a match against Blackburn. Batty was known for his fiery temperament and above is a video of him fighting with his team mate Graham Le Saux in a Champions League match in 1995, Tim Sherwood can be seen intervening to break them up.
Suarez's first of 2 appearances on the list. This became 1 of the biggest debated things in Premier League history. Suarez was adjudged to have called Evra a 'Negrito' a slang word used in Uruguay to describe black people. The full incident is explained above.
This was 1 of the most savage tackles in Premier League history. Thatcher ran full pelt and scissor tackled Mendes, while elbow smashing him the face. You can see Mendes is hurt after as he lies pretty much out cold on the floor. Thatcher received a £120,000 fine on top of the 9 match suspension.
Paul Davis received a 9 match ban in 1988 for punching Southampton's Glenn Cockerill and breaking his jaw. I couldn't find any video evidence for this clip.
Everyone remembers this moment of madness from Suarez when he bit Branislav Ivanovic after what seemed like a nothing coming together between the pair of them. This has recently all been brought to light in the wake of Suarez latest biting incident. He received a £40,000 fine and a 10 match suspension.
4
David Prutton 10 matches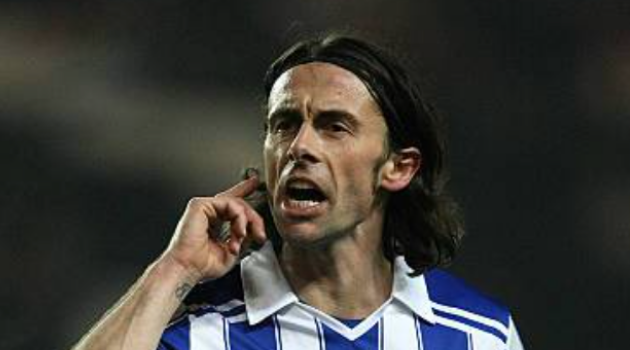 Alan Wiley is the next ref who was victim to a shove to the chest. Prutton lost his cool in the Arsenal game when a linesman assisted Wiley in sending the midfielder off for a horrible tackle near the corner flag.
3
Paulo Di Canio 11 matches
Sheffield Wednesday vs Arsenal got completely out of hand here. Vieira shoving a player to the ground which essentially caused a complete free for all. Di Canio always known to be very eccentric and not too far from controversy was picked out by the ref and sent off, he subsequently decided to push the referee forcefully to the ground and receive an 11 matchban and £10,000 fine.
I remember watching this match, it ended in the famous goal by Aguero for City to secure a famous title victory on the final day. But many will remember the manner in which Joey Barton completely lost his head. Starting off with some scuffling with Carlos Tevez, followed by a knee drive into Aguero and just to make sure he got in even more trouble he decided to try and headbutt Vincent Kompany after being sent off. Crazy behaviour! The square up with Mario Balotelli is also fairly amusing.
No doubting that this is the biggest ban ever dished out by the English FA. This would be common assault in the street and you probably receive a jail term for such a horrific act of violence. A kung fu kick followed by a punch to the face for the young fan. Cantona stands by his decision saying 'it was one of the greatest moments of my career.' It is claimed that the fan had been racist to Cantona throughout the match.