10 most exciting transfers Barclays Premier League 2014/15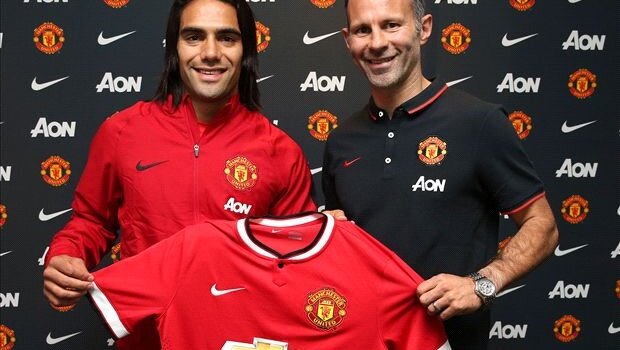 It was a breathless transfer window that saw the British transfer record smashed by Manchester United. On the field performance meant Louis Van Gaal had to spent in excess of £150m and Chelsea, Liverpool and Arsenal were all seeking to make improvements on their squads. Here are 10 of the players to watch for the upcoming season who have recently joined new clubs.
10
Esteban Cambiasso (£0) - Leicester City
More of a novelty transfer, it came as great suprise when the 5 time Serie A winner and 1 time Champions league winner announced he was joining Leicester City on a 1 year deal. At the age of 34 Cambiasso may have seen his best years past but he will offer great experience and leadership to a Leicester side who have impressed in the Premier League so far this season.
2 points from Chelsea, Everton and Arsenal is a fantastic platform to build on and Cambiasso scored on his debut for Leicester playing the reserves. Operating as a defensive midfielder, he could offer the steel and composure that is often lacking in a new promoted side.
9
Mauro Zarate (£0) - West Ham
A proven European striker, West Ham must be counting their chickens at the fact they got the Argentinian for nothing. He scored 19 goals in 29 games for Velez, his boyhood club, and played for Lazio in Serie A for 4 seasons. Premier League fans may remember him for his short stint at Birmingham where he showed glimpses of brilliance.
He scored on his full debut for West Ham away at Crystal palace and it was some goal too. The ball dropping to him 20 yards out he expertly dispatched the ball into the corner. West Ham fans were demanding better football and more attacking talent from Big Sam and Zarate might just be the focal point to make that happen at Upton Park this season.
8
Gylfi Sigurðsson (Exchange) - Swansea
Gylfi returns to the club where he initially impressed and caught the attraction of his former employers. Tottenham spent just shy of £9m on Sigurdsson in 2012 after some stunning performances for Swansea. Unfortunately for Gylfi he had far more competition then at Swansea and he never really nailed down a first team place.
Swapped in exhange for Ben Davies, Sigurdsson is already showing Tottenham what they have given away with a string of fine performances as the lynchpin at the Welsh club. 1 goal and 3 assists in his opening 3 Premier League games shows the Icelandic's quality and he is becoming a regular pick for most fantasy football teams.
7
Diego Costa (£32m) - Chelsea
Chelsea were crying out for a striker last season with Fernando Torres, Demba Ba and Samuel Eto'o mostly firing blanks, with the latter scoring 9 goals, which was the most of all 3 of them. Torres has departed for Milan, Ba for Besiktas and Eto'o for Everton. This meant Mourinho needed a striker and fast. The Spaniard is very suited to the Premier League as he is very strong and is a very strong finisher.
He has already taken the league by storm, firing in 4 goals in 3 games and is currently top scorer in the Premier League. He has slotted in perfectly into Mourinho's Chelsea and they already look like strong title favourites. His performance away at Everton was particularly impressive.
6
Mario Balotelli (£16m) - Liverpool
The enigmatic Balotelli returns to the Premier League under the watchful eye of Brendan Rodgers. Very much still an unknown quantity it will be interesting to see how the Italian does in his second stint in the Premier League. Its obvious that he has the talent to succeed at the top level but it is still a debate to whether his head is fully in the game enough to be a world class striker in the near future.
He made his debut against Tottenham in a 3-0 win at White Hart Lane. Liverpool played superbly and Balotelli certainly threw himself about without actually managing a goal. He will find his feet soon and could link up with Daniel Sturridge to form a formidable partnership and with the field of quality behind him, Balotelli couldn't ask for a better set up.
5
Romelu Lukaku (£28m) - Everton
Having spent last season on Merseyside, Romelu Lukaku decided to push to make the deal permanant for him to stay at Everton. Jose Mourinho clearly had an issue with Lukaku as he gave him little opportunities and they even continued to argue when Lukaku was on loan at Everton. Attitude aside, Lukaku has the potential to grow into 1 of the best strikers in the world.
Tall, strong and very fast, at the age of 21, this can only be seen as a great investment for Everton even if it did cost pretty much their entire season's budget. He clearly has great love for Everton and his goalscoring record there and at West Brom proves that he definately has the talent to succeed at the top level in the Premier League.
4
Angel Di Maria (£59.7m) - Manchester United
This was the deal that smashed the British transfer record by nearly £10m. Man Utd made a very poor start to the season and Louis Van Gaal is still waiting for his 1st win as Manchester United manager. Di Maria showed everyone just how good he is by collecting the man of the match award in the Champions League final last year and this is why he comes at such a price.
Real Madrid signed Toni Kroos and James Rodriguez signalling that Di Maria was free to leave if he wanted. Suggestions from the Argentine where that he was forced out the club against his will and this must please Man Utd fans even more as he will have real fire in his belly to show Madrid what they are missing. He recently scored and created 3 goals in Argentina's shock 4-2 win in Germany against the World Champions.
3
Alexis Sanchez (£32m) - Arsenal
For the 2nd season in a row, Arsene Wenger has decided to break the bank on a marquee signing. Like Di Maria, Barcelona bought players in Sanchez's postion meaning he was free to join Arsenal for the right price. He can operate anywhere in an attacking area and will add pace and determination to a very highly skilled Arsenal midfield.
He's already scored twice for Arsenal this season but they will feel the best of him is still to come and I have no doubt in time that will come. When Theo Walcott returns from injury it will take pressure of Sanchez to be the only man running in behind. The signing of Danny Welbeck will also give Sanchez some relief on being the main goal threat for Arsenal after the injury to Olivier Giroud.
2
Cesc Fabregas (£30m) - Chelsea
Mourinho's second big signing this summer has already been a revelation for Chelsea. It is rumoured that Arsenal turned down the chance to resign the Spaniard from Barcelona and fans must be rueing that now. He has slotted straight into Chelsea's midfield by becoming the creative hub of the team next to Nemanja Matic. He possesses fantastic vision and passing ability as he showed against Burnley with a fantastic half volley through ball.
He set up Diego Costa against Everton and already has 3 assists to his name this season. Mourinho got all of his summer business done very quickly and that looks to be paying dividends now as Chelsea have looked unbeatable so far this season. 3 games in it would be stupid to predict anything but they have certainly made the start of a team that look like the business.
1
Falcao (Loan) - Manchester United
This deal made international headlines and I don't think anyone saw this coming 2 days before the window closed. He seemed all but set to join Real Madrid all summer before his agent Jorge Mendez was demanding too much money and the deal broke down in late August. Manchester United arguably don't need more strikers but to secure the best 1 in the world won't bother the fans.
His goal scoring record at all of his clubs speaks for itself and the only real worry would be that he missed a lot of last season with a knee injury. Manchester United's attacking options are pushing the best in the world and Louis Van Gaal will be hoping if his leaky defence can tighten themselves up with the arrival of Blind and Rojo then Manchester United will be well on their way to reaching the top again.