10 richest clubs in the world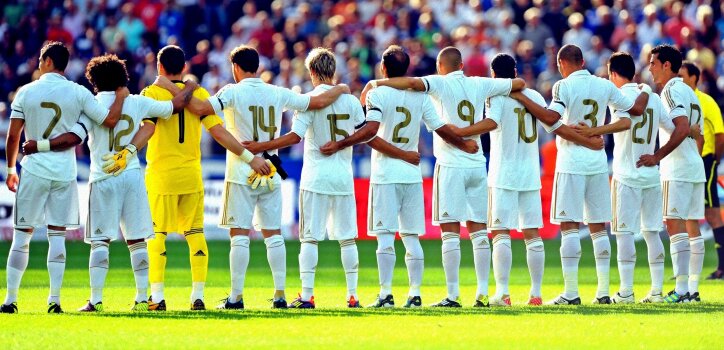 10
AC Milan 263 million euros
Still a big name in Italy, although the form of the club on the pitch has dropped off in recent years. The Champions League title in 2007 seems like a distant memory for most Milan fans now. Mario Ballotelli is their star man and there are still questions as to whether Clarence Seedorf will remain as manager.Silvio Berlusconi is the owner of the club.
9
Juventus 272.4 million euros
The dominant force in Italy. A host of star players including Carlos Tevez, Andrea Pirlo and Paul Pogba. They have come on leaps and bounds since their corruption case that relegated them in 2006. Since then they have won the league 3 years running and are clear favourites every season. Success in Europe has been a problem recently as they didnt qualify out of their Champions League group this season.
8
Arsenal 284.3 million euros
Bought by Stan Kroenke in 2011, he is the majority shareholder at the club although there is major interest from Alisher Usmanov who owns 30% stake in the club and has promised fans that he would invest big money in players similar to what has happened at Chelsea and Man City.Arsene Wenger has been a big part of Arsenal's value constantly priding himselve on keeping the financial balance at the club right while making them competitive in the process.
7
Chelsea 303 million euros
Roman Abramovich is a name known by all in England and he has taken Chelsea from a top 8 club to one of the biggest forces in the whole world. Chopping and changing of managers and an early exit in the Champions League last season hit the club hard but their financial projections are still as healthy as ever and now with Mourinho at the helm for what seems the forseeable future, Chelsea fans can only assume more success will follow.
6
Man City 316.2 million euros
The 2013/14 Premier League champions. They now eclipse Chelsea and Arsenal in the table, who would of said that five years ago! An incredible rise from virtually nothing to one of the big boys. Mansour Bin Zayed Al Nahyan has invested huge amounts of money in players and new training facilities and his frivilous ownership does not seem to be taking any sort of stop point. He has a family fortune of around £500 Million.
5
PSG 398.8 million euros
Another club who have come from a little to a lot in a small space of time. Narrowly missing out in the Champions League to Chelsea late in the game, they are a team full of quality. Nasser Al-Khelaifi has also invested a huge chunk of money in bringing players such as Thiago Silva, Zlatan Ibrahimovic and Lucas Moura. French champions two years in a row and things are looking bright for the Parisiens.
4
Man Utd 423.8 million euros
A very forgettable season on the pitch for United with David Moyes breaking multiple records for the wrong reasons. Still one of the biggest superpowers in football, their share price has dropped dramatically throughout the 2013/14 season and it is only set to get worse with a trophyless season and no Champoions League football. The Glazers will be hoping to bring in a manager who can take them back to the glory they had under Sir Alex Ferguson.
3
Bayern Munich 431.2 million euros
They have leapfrogged United, mainly due to the fact of their incredible success on the pitch and the rise of the Bundesliga in recent years. 55% of Bayerns revenue is generated through commercial activites. The ownership structure ensures the fans are happy with 75% of the club owned by Bayern Munich, the non-profit sports club that has nearly 250,000 members.
2
Barcelona 482.6 million euros
Before the emergence of Bayern, Barcelona were the dominant force in world football, Pep Guardiola started this with his 'tiki-taka' style of play and his side blew teams away on the field. They haven't had a season anywhere near to their standards, crashing out of the Champions League to Athletico, but they could still win La Liga with victory over Athletico on the final day of the season.
1
Real Madrid 518.9 million euros
Real Madrid is as much a brand as it is a football club. There are few corners of the world you could go where Real Madrid is an unknown thing. Revenue of over half a billion pounds in 12/13. They are top of the list for a ninth consecutive year. They continue to grow financially even while outlayying huge sums of money for players such as Gareth Bale.