10 players making their Champions League debuts 2014/15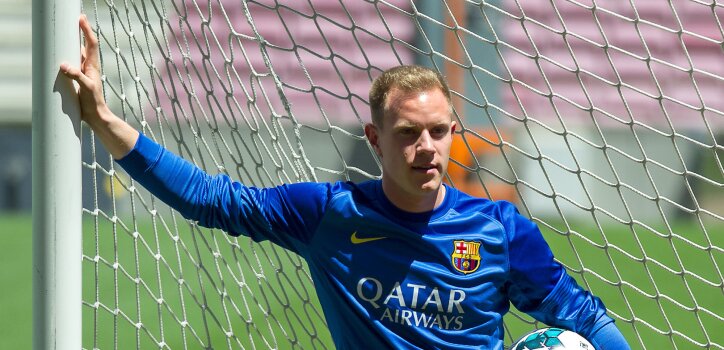 It's the pinnacle of any player to play in the Champions League and it has a lot of sway in the transfer market in terms of bidding power when trying to sign the very best players. Here is a list of 10 players making their first appearances in the coveted competition for Europe's elite.
10
Hakan Çalhanoğlu – Bayer Leverkusen
After a breakthrough season at HSV, Çalhanoğlu secured a move to Bayer Leverkusen who finished the campaign 4th in the Bundesliga. He operates as an attacking midfielder and scored 11 goals in 38 games for Hamburg. The highlight of his time at HSV came against Dortmund, where he scored a fabulous free kick.
Hamburg were winning the game 3-0 and a free kick was won 41 yards from goal. Hakan nonchalantly stepped up and unleashed a powerful drive that flew into the top corner. He looked as surprised as anyone that it had gone in. I was as surprised as him to be honest, simply due to the distance out it was to beat the keeper.
9
Geoffrey Kondogbia - Monaco
Since Monaco's take over in 2013, they have been desperate to force themselves back into the Champions League after a 10 year absence. They performed brilliantly last time they were in the Champions League, reaching the final where they lost to Porto, who were being managed by the imperious Jose Mourinho. Kondogbia was 1 of Monaco's first big signings as they splashed out £24m for the French DM.
He has been a lynchpin in the side and crucial to any progression the French side make. With Rodriguez departing and Falcao being linked with a move away, players like Kondogbia will really need to step up and be counted if Monaco are to have any chance of being serious contenders for the Champions League. He is a tough tackler and had a famous scuffle with Diego Costa when at Sevilla.
8
Juan Bernat – Bayern Munich
Having come through the ranks at Valencia, Bernat became a regular feature in Valencia's starting XI making 51 appearances and impressing while marking the likes of Gareth Bale and Lionel Messi. He is utilised down the left hand side and can play left back or left wing. David Alaba and Franck Ribery are pretty tough competition but Bernat will relish the challenge.
Bayern sporting director Matthias Sammer said Bernat was a played the club had been tracking for some time and picking up a player of his age for only £7.9m will be seen as a bargain for the Bavarians.
Definitely a case of second season for Michu after a stunning debut season at Swansea. 18 league goals in his first season followed by a dismal 2 the season after, a move abroad could make sense for Michu with rumours of homesickness and opposition defences finding out the best way to deal with the striker.
Michu was recently called up to the Spain squad and made his debut in October 2013. Napoli will give him the opportunity to settle in a new location and the climate will be far more suited to him. Although it is a loan deal it is expected that he will join permanently in the summer. Fellow countryman Rafael Benitez will get the best out of him playing in the hole and he would have seen the damage he did for Swansea in his first season.
6
Yacine Brahimi – FC Porto
Algeria impressed everyone at the World Cup, with stella team performances against South Korea and Germany. Brahimi against Germany really caught the eye coming on as a second half sub. His ability to beat players on the ball was sublime and he was making players like Phillip Lahm look like schoolboy defenders.
His impressive World cup secured him a move to Porto for a fee of £5m. It's always great to see players being rewarded when performing on the biggest stage of them all and Brahimi certainly deserves his chance at Porto.
5
Adam Lallana - Liverpool
There has been so much talk about Lallana joining Liverpool that he had to be included. Other signings like Can, Markovic and Lovren have all had Champions League experience but Adam hasn't and it will be interesting to see how he fairs. He didn't get too much opportunity at the World Cup but he looked sharp and determined when he did get his chance.
Rodgers is expected to start Lallana, whether it be from the left wing or through the middle and he will be desperate to impress after Liverpool shelled out £24m for the former Southampton man's services.
4
Marc-André ter Stegen - Barcelona
The talented 22 year old German keeper was bought in for £10m as the long term replacement for Victor Valdes who is leaving Barcelona on a free transfer after 12 very successful seasons. It was an emotional depature for ter Stegen who was visibly very upset leaving his boyhood club Monchengladbach.
He has been capped 4 times for Germany and with Manuel Neuer ahead of him that is some achievement at such a young age. Known for his brilliant athleticism and aerial ability, Barcelona fans will be hoping for performances to appear instantly after the shambles of Valdes injury and step in keeper Pinto not being anywhere near the standard of the Catalans.
3
Ciro Immobile – Borussia Dortmund
Dortmund's long-term replacement for Robert Lewandowski, certainly some big shoes to fill for the Italian. He began his career at Juventus in 2009, and was not a regular player there, being loaned out to three different clubs before moving to Genoa in 2012. After a season there, he moved to Juventus' rivals Torino. In his only season at Torino, he won the Capocannoniere for top scorer in Serie A, with 22 goals in 33 games.
He was included in the Italy squad for the World Cup in Brazil and signed for Dortmund for £16m pre-tournament. He is in good company with the top scorer award with players such as Zlatan Ibrahimovic and Francesco Totti also picking up the award on two occasions. It will be interesting to see if Immobile is deployed as a lone striker or with the support of Aubamayang or Adrian Ramos.
2
Iker Munian – Athletic Bilbao
Dubbed 'The Spanish Messi' by the media. He is another fantastic youth product of Athletic Bilbao who are competing in the Champions League for only the second time in a decade. He has been constantly linked with a move away and has shown potential since the age of 16. In February 2012 he also made his debut for Spain at the tender age of 19. He became the youngest ever player for Bilbao making his debut aged 16 and 7 months.
2010 was considered a breakout year and he was awarded with that coveted title by La Liga. His goal tally is fairly low for a player who operates on the left wing or up front and Bilbao fans will be hoping that this improves when he is tested at the highest level in the Champions League. Liverpool were rumoured to be close to signing the Spaniard but his £35m asking price was too much.
1
Raheem Sterling - Liverpool
1 of the most exciting prospects in English football is finally going to be tested at the top in the Champions League. A real livewire in the World Cup and a stunning breakthrough season with Liverpool that saw the Merseysiders finish 2nd in the Premier League. He was utilized on the right wing but also played behind the striker at the end of the season to devastating effect.
Players like Steven Gerrard will need to keep cool heads while surrounded with a lot of new faces in the Champions League but Sterling will give it a real go and he seemed confident at the World Cup even at such a tender age. He added goals to his game last season and that is a real bonus to have for a player with such blistering pace and agility.