Top 10 strike partnerships in Premier League history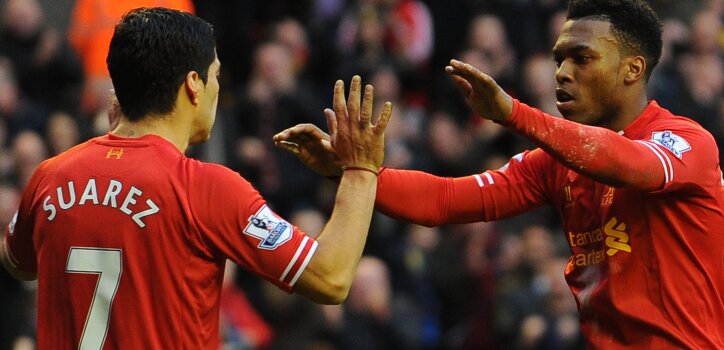 Anelka joined from Bolton in January 2008, when his first full season at the club was finished in May 2009, Chelsea had won the Premier League, Drogba the golden boot and Anelka being at the forefront of everything that went through Chelsea in attack.
Many questioned if they were right to be playing together, and were maybe better suited being deployed as lone strikers. But this chatter did not stop them from winning a two further FA cups together and averaging over 2 goals a game when they were both on the pitch from the start.
Although only spending one season together, this was a formidable partnership and saw Newcastle finish 3rd in the Premier League in 1994/95 season, arguably their best season to date. Andy Cole's first of two appearances on the list shows how potent he was paired with anyone who suited his style.
Beardsley was the more experienced of the two and Cole the youthful and sharper. They managed a staggering 55 goals in one season as a pairing before Andy Cole went on to join Sir Alex Ferguson at Manchester United.
SAS have been in superb form this season. Suarez won the PFA player of the year award scoring 31 league goals with Sturridge managing 20 in the league. The combination is the main reason Liverpool kept themselves in the title race until the last day of the season.
Although they fell short it has been a fantastic campaign for the partnership. Sturridge has finally settled after less then fruitful spells at Man City and Chelsea and Suarez has now established himself as one of the best strikers in the world with teams such as Real Madrid preparing bids for the summer.
One wildcard from two premier league players, but it was in fact their partnership for England that caught the eye. An impressive 22 goals in 25 games meant England at Euro 96 reached the semi-finals, only to lose narrowly on penalties to Germany.
However this is still considered one of England's best performances at a major tournament for over two decades. Sheringham the brains and Shearer the brawn meant these two complemented each other on the pitch perfectly.
Beginning in 2004, this partnership was deadly. Many highs and lows at United and at International level (YouTube Ronaldo wink), but on the field as pairing they were prolific. Ronaldo not a traditional centre forward but the counter attacking link up of Tevez, Berbatov, Rooney and Ronaldo became like a sixth sense between the 4 of them.
Ronaldo scored a record amount of premier league goals in 2007/08 as Manchester United went on to lift the Premier league crown and Rooney contributed to over half of his goals that season. As well as the premier league success they also lifted the Champions League Trophy during their time together at Old Trafford.
5
Gudjohnson and Hasselbaink
Nicknamed 'Fire and Ice' due to Hasselbainks 'hussle and bussle' approach compared to the calm and composed Icelandic Eidur Gudjohnson. These two were the strike partnership at the beginning of the Abramovich era but they reaped the benefits of each other a few seasons before that.
In their first season together of 01/02 they scored an impressive 50 times as Chelsea's reputation was beginning to grow in European and English football. Chelsea finished 2nd two years later in the first of the Abramovich years and many say this was down to the potency of the pair.
4
Niall Quinn and Kevin Phillips
A case of big man, small man about this partnership. A concept that if done right can be very effective, as proved by Keegan and Toshack in the late 70s. They managed 159 goals in 171 appearances for Sunderland over a 5 year period. It didn't go unnoticed as Phillips won the European golden boot much to the surprise of many, due to his inferior team mates, but Quinn was a very unselfish player and many say he deserved as many plaudits that season.
They finished 7th the season after being promoted to the Premier League, an achievement unrivalled in recent times.
The 'SAS' as they were fondly known. Sutton arriving from Norwich instantly linked up with Shearer to create a prolific partnership. Much to the surprise of many Blackburn lifted the premier league trophy in 94/95 under the management of Kenny Dalglish, but much of this was down to this pairing.
An incredible 49 goals between them in that season. This was unfortunately a short lived partnership as Sutton struggled the following season managing just one goal.
Two of the greatest individuals to ever grace the same pitch, although not a conventional strike paring, due to the quality of each individually they had to be included in the list. They spent 6 years together, collecting 3 league titles and 3 FA cups. They oozed class and were always a joy to watch for any neutral or spectator.
Mesut Ozil's two favourite Arsenal players, mainly due to the fact that Dennis Berkgamp, often the provider, has been compared to the German on numerous occasions. Henry was more of the goalscorer of the two but as a partnership these two were certainly the most gifted players on the list.
1
Andy Cole and Dwight Yorke
94 goals in 105 appearances, part of the historic Treble winning side where they contributed a formidable 53 goals. Pundits and spectators said they had a telepathy on the pitch that had never been seen before. Some question whether buying two new strikers and putting them together in a team can reap success straight away, but they proved this fact wrong.
In terms of what they achieved and the way they linked up so brilliantly, they have to be considered the best strike partnership of the premier league era.