10 most expensive teenagers of all time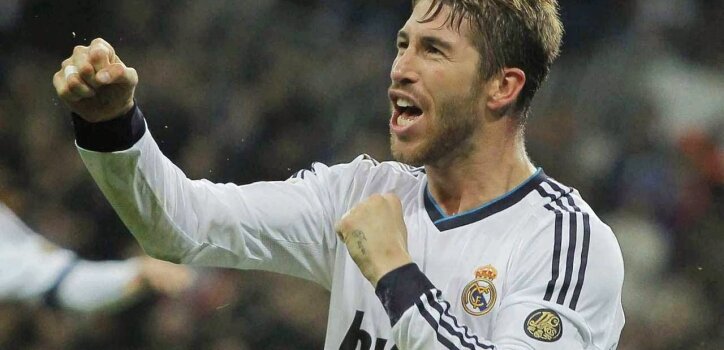 We see teams pay mega bucks for young stars of the future. You will be guarenteed longetivity as long as they reach their potential. Here are the 10 most expensive teens of all time.
This was a transfer shrouded in controversy. Manchester United had appeared to have struck a deal with Lynn Oslo to sign the Nigerian midfielder for £4m. Man Utd website confirmed it and he was set to join in January 2006. Chelsea claimed they had already agreed a deal to sign Mikel, so Man Utd were forced to quickly get some snaps of Mikel holding up a Manchester United shirt. In May 2005 Mikel went missing from a Norwegian cup game and media in Norway had suggested he had been 'kidnapped'. Carlos Queiroz, then Manchester United assistant manager, said Chelsea were involved in said 'kidnapping'.
Mikel had in fact travelled to London with his agent to meet with Chelsea representatives having claimed he was forced into signing a contract with Manchester United against his will. Lyn and Man Utd quickly denied these allegations. When Mikel returned to Norway, FIFA ruled that his contract with United should be upheld or cancelled. A deal was eventually thrashed out by Chelsea who agreed to pay £12m to Lyn and £4m to Man Utd.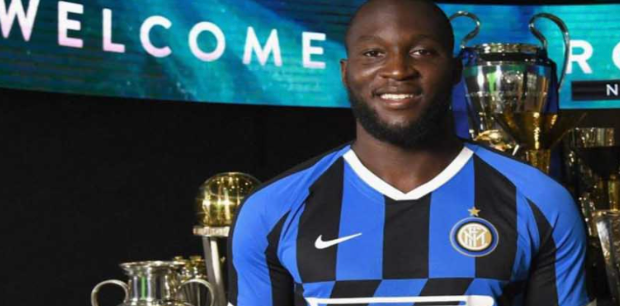 Fans have just seen the worst of Romelu Lukaku after a very discouraging World Cup performance which saw him eventually dropped for another promising teenager in Divock Origi. When Lukaku burst onto the scene at Anderlecht at 17 instant comparisons were made with him and Didier Drogba. Tall, strong and a very powerful finisher, Chelsea forked out £17m for his services and gave him a 5 year contract.
He was sent out on loan to West Brom where he had a very fruitful spell netting 17 Premier League goals in the 2012/13 season. Romelu was calling for first team football at the beginning of the 2013/14 season but Mourinho opted to ship him off to Everton where he again had an impressive season. Question marks are still lingering over Lukaku, as to whether he will leave Chelsea this summer in search for first team football.
Like Lukaku, Aguero has also had a relatively poor World Cup. He has yet to hit the back of the net but he could prove all his doubters wrong if he were to score in the final. Aguero was the youngest ever player in the Argentinian league when he made his debut at the tender age of 15, breaking a record held by the great Diego Maradona.
Four seasons, 53 appearances and 23 goals later, and Aguero secured a lucrative move to Spain with Atletico Madrid for £21.7m. He was prolific at Atletico, scoring 74 goals in 174 appearances and this moved him to Man City in another big money move for £38m. He has been fantastic for Man City and is a fan favourite in the blue half of Manchester. 52 goals in 82 appearances is a brilliant return and many remember his last gasp winner against QPR to seal the title in the 2011/12 season.
Every person on this list seems to have endured a torrid time at the World Cup! Ramos part of the infamous Spain team that went crashing out at the group stage following a 5-1 loss against the Netherlands and 2-0 walkover against Chile. Putting that aside Ramos had a superb season at Madrid scoring important goals in the Champions League final and two away in Munich the round before. Madrid paid Sevilla £22m back in 2005 for the then right back.
Ramos is unquestionably 1 of the finest Centre backs in the World but he is known to lose his temper in matches and has a very poor disciplinary record for Spain and Real Madrid. He was originally bought as a right back from Sevilla but he has been slowly converted into a centre back which would now be considered his natural position. Ramos famously recieved a red card for time wasting while under Jose Mourinho.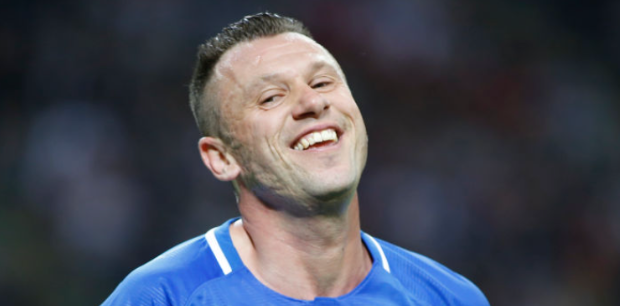 A fantastically technical player who is currently residing in Italy, seeing his twilight years out at Parma. He has been a special player for a long time and he was snapped up for £24m by Roma from Bari all the way back in 2001. Cassano broke into the Bari first team in 1999 and it only took him two impressive seasons to get that lucrative move to Italian giants Roma.
Unfortunately Cassano also came with a certain hot headiness that some did not like. He was known for publically clashing with Fabio Capello, his manager at the time, while at Roma and again when he joined Real Madrid 3 seasons later.
In July 2012 Roma bought Marquinhos from Corinthians for a minimal £700k, having been scouting him for many months. A season later Roma received £25m from PSG who had recently been taken over by a rich Arab owner and they were in need of the cash and were forced to sell.
He signed a five year contract with PSG after an impressive campaign with Roma in 2012/13 season. David Luiz has been bought by PSG so it will be interesting to see how many opportunities he gets in the coming months at the French Champions.
Certainly 1 of the more comical transfers on the list and 1 of Sir Alex Ferguson's worst buys at Manchester United manager. Porto won the Portuguese league 2 years running and much of that was down to the dreadlocked, stocky Anderson. He bossed the midfield and a host of European clubs were battling it out for his signature.
He did show some early promise but he never hit the heights expected after such a big money move to a giant European club. David Moyes allowed Anderson to join Fiorentina for the 2013/14 season where he only made 7 appearances all season. Louis Van Gaal will have to make a decision on the Brazilian as to whether or not he fits in his plans for the new campaign.
Saviola became 1 of the most talked about players across the entire globe when he burst onto the scene at the age of 16. Comparisons to Diego Maradona were made and he was 1 of the most exciting prospects in years. Aged 18 he won South American footballer of the year and this prompted big hitters Barcelona to come in and sign him for £29m.
He scored 17 goals in his debut season and things were looking rosy for the Argentine. Unfortunately for him this was as good as it got. He had a few unsuccessful loan spells and eventually transferred to Real Madrid where he only managed 4 goals in 16 games. He now plays in Greece for Olympiakos where he netted 12 times in 25 games in his debut season in Greece.
This was 1 of the most high profile transfers in Premier League history. Rooney made his mark on the Premier League at the age of 16, scoring the winner in a 3-2 win over Arsenal in fantastic fashion. He picked the ball up and curled a 25 yarder in off the bar to secure the 3 points. David Moyes really knew how to work with Rooney and eventually Man Utd came in with a big bid to take him to Old Trafford.
The England international has certainly proven his worth to the Red Devils over the past 10 years, and is currently ranked as the club's third all-time leading goalscorer with 212 goals. Although he did have a disappointing World Cup, I'm sure Louis Van Gaal has plans to get Rooney back to his best for the upcoming season.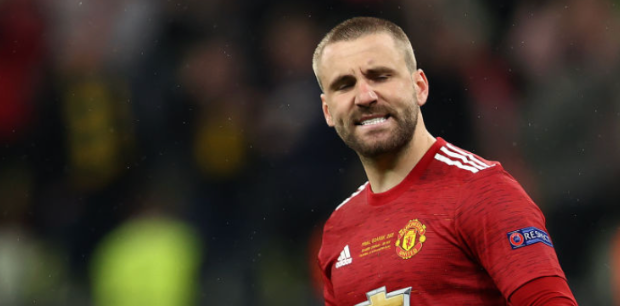 Who would have thought that the most expensive teenager of all time would turn out to be a left back from Southampton? Shaw had a breakthrough season last campaign; he is a joy to watch down the left flank. Excellent tackler, brilliant dribbler and can cross from any angle along the left wing. Chelsea, City and Utd all wanted the 18 year old left back but United ended up getting their man splashing out £33m in the process.
It seems like a crazy amount of money for a player that has only had 1 good season and is only 18, but I'm sure Van Gaal see's longevity in the deal as he will be expected to be Man Utd's left back for over a decade.