10 talking points Premier League week 5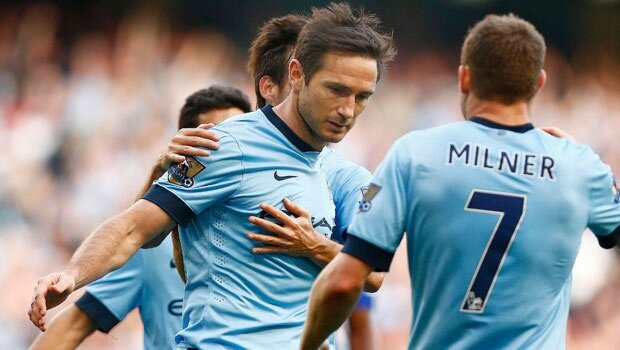 10
Balotelli twitter abuse
Mario Balotelli jokingly tweeted 'Man Utd LOL' in the wake of their 5-3 demolition at Leicester. The racial abuse that followed was totally unacceptable. Man Utd fans referred to him as 'a monkey' and even more abusive language was used to describe the Italian. It is an aspect of the game that needs to be stamped out and quickly, when a player can't make fun of a rival losing a game without getting racially abused, you can see the problem needs addressing.
Mario started against West Ham at Upton Park and did not perform well. He also managed to get involved in a scuffle with Spanish goalkeeper Adrian, but it was eventually broken up before tempers got the better of either player.
A fantastic game was played out in the early kick off on Saturday. QPR were certainly 2nd best in the match but a late Nicko Kranjcar free kick bailed QPR out and gave Harry Redknapp a much needed point. It was a stunning free kick and worthy of levelling up any match.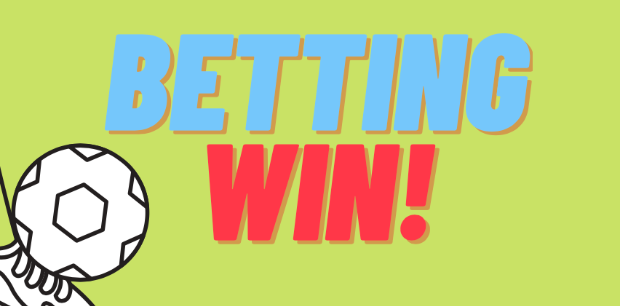 1 lucky punter backed West Brom, Leicester, Crystal Palace and Chelsea/Man City to draw picking up £2.6k from a £5 stake. Drinks on him!
7
Alan Pardew saved by Cisse
It's been a very difficult 16 months for Papisse Cisse, injury and a lack of goals shattered the confidence of the striker and he only scored 2 Premier League goals in 24 appearances last season. Newcastle trailed 2-0 to Hull, stunning goals from Jelavic and Diame meant it was looking increasingly likely that Pardew was heading for the sack.
He sent the crocked Senegalese striker on in a desperate attempt to salvage something from the game and it paid dividends as Cisse netted twice to save Pardew's job for at least another game. The sense of relief at St James Park was clear, but Pardew still has a lot of convincing to do if he is to change the opinion of the Newcastle faithful.
Although it was another disastrous result for Man Utd, they can take positives in the fact that their £60m man impressed again. He is incredibly gifted with the ball at his feet and seemed to be at the focal point of everything good about United on the day. He capped off a great performance with a fantastic chip in the 1st half to give United a 2-0 lead.
5
Ozil & Welbeck answer critics
Mesut Ozil and Danny Welbeck came in for heavy criticism before the Villa game after disappointing against Man City and Dortmund in the Champions League. Ozil was moved into his favourite central position and he and Welbeck linked up superbly for the opening 2 goals away at Villa, who had started the season brilliantly.
4
West Ham play with excitement and flair
Sam Allardyce has never had it easy at West Ham, coming under fire for large parts of last season, with fans complaining of boring football and negative tactics. He seems to have taken this criticism on board and changed the way that his team play. They played with pace, flair and skill against Liverpool and the two goals from Sakho and Amalfitano summed up the new brand of stylish football being played at Upton Park.
3
Leicester create history
Leicester's game with Manchester United will go down in Premier League history as 1 of the greatest comebacks in English football. 3-1 down after 60 minutes, 5-3 at full time. Although Manchester United created their own problems and were unlucky to go to 3-2 with a very soft penalty given against Rafael, Leicester showed great willingness to chase a game that most thought was out of their reach.
Ironically United are famous for staging late comebacks but after the departure of Alex Ferguson, they seem to be on the receiving end of them more often. It was the 1st time Man Utd have surrendered a 2 goal lead in the Premier League. United will be hoping for more in the future from Falcao and Captain Wayne Rooney, who cut a figure of frustration after Leicester made it 3-3.
2
Big teams go crashing down
It was a weekend of upsets that saw Liverpool, Tottenham, Man Utd and Everton all lose. It was a mad weekend in the Premier League and it was an advert for why this league is the best in the world. The unpredictability keeps all fans on the edge of their seats and the stand out game was Leicester's comeback against Manchester United.
It was written in the stars wasn't it? Chelsea seemingly played the perfect game once again at the Etihad and it looked as if they would be leaving Manchester with all 3 points and a 5 point gap at the top of the table. Pablo Zabaleta saw red and Chelsea used their 1 man advantage perfectly scoring a sweeping counter attack. Pellegrini thought the time was right to throw Lampard on and even the Chelsea fans were in full voice of 'Super Frank' as the midfielder made his way to the pitch.
Andre Schurrle lost concentration allowing James Milner in behind and he knocked the ball down to Lampard who swept the ball into the corner. The goal was vintage Lampard and the expression on his face after the goal told the story. He seemed almost embarrassed about what he had done and a minute later he had another site of goal but dragged his shot into John Terry who was grounded from a previous challenge. It's moments like this that make football what it is.