Best 10 Ronaldo goals of the 2013/2014 season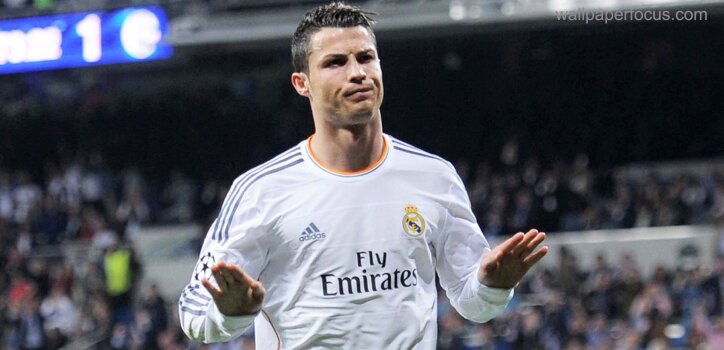 The Ballon D'or winner has scored some absolute pearlers over the years, here is a rundown of his best 10 strikes this season.
10
Schalke (Champions League group stage)
Trickery, strength and with his wrong foot. Need I say more!
9
Ronaldo vs Sweden (World Cup play-off)
All three could be included so here's a video of all. Goal 1 impressed me the most as again he takes it on his weak foot and shows amazing pace to get away from the defender. Legendary Portuguese commentary as well.
8
Ronaldo vs Bayern (Champions League semi-final)
A goal in for its importance as much as its impudence. A cheeky free kick that he kept low to bamboozle the wall.
7
Ronaldo vs Real Sociedad (La Liga)
Another free kick right out the top drawer but very different to the first. His technique allows him to hit the ball so flat over the wall that it flys past the keeper giving him little chance of saving it.
6
Ronaldo vs Betis (La Liga)
Few players could hit a ball from 25+ yards and make the keeper stand still as it goes by. A blistering strike off balance from the Portuguese.
5
Ronaldo vs Grenada (La Liga)
Dancing feet in the box with a brilliant left footed finish into the corner.
4
Ronaldo vs Galatasaray (Champions League Group Stage)
Another Champions League hat-trick for Ronaldo and this was the pick of the goals.
3
Ronaldo vs Valencia (La Liga)
Ronaldo shows great invention here with an audicious backheel.
2
Ronaldo vs Osasuna (La Liga)
Couldn't pick between one and two so both goals are in the video!
1
Ronaldo vs Osasuna (La Liga)
Make up your mind between 1 and 2!