10 of the fiercest rivalries in club football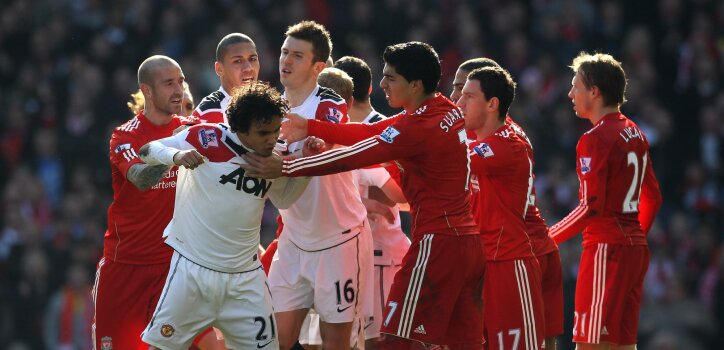 Most cities in the World have derby days and it is the main event for fans, pundits and in some cases police. Some of these rivalries make sense geographically but others run with a much deeper ideology for the hatred of one another. Here is a list of the biggest grudge matches throughout the World.
Local rivals in North London, but part of the reason this rivalry is so fierce is due to the fact that Arsenal originate from Woolwich in South East London. It's often heard chanted at the North London derby 'F*ck off back to Woolwich, North London is ours!'. Other than a brief period in the 1960s, Arsenal have dominated this rivalry with 13 league titles to Spurs two.
Moving from one club to the other also doesn't go down well. When Sol Campbell joined Arsenal from Spurs on a free transfer in 2001, having stated he had no desire to leave Tottenham it caused huge uproar and added an extra dimension to the already spicy derby. David Bentley also moved across North London but that wasn't direct making it slightly more acceptable amongst fans.
9
Panathinaikos vs Olympiakos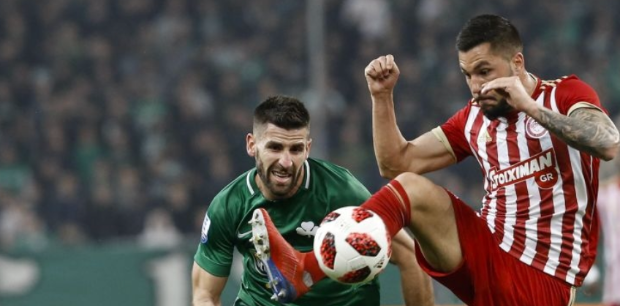 Billed as a clash between the 'eternal enemies' of Greek Football, this game sees passions run high on and off the pitch. Olympiakos dominate this rivalry having won 14 league titles out of 15. Much like other European leagues, political forces are the forefront of power for both of these clubs respectively, which simply put, adds more fuel to the fire.
8
AC Milan vs Inter Milan
Two European Giants in football, this rivalry surprisingly has some English roots. AC Milan was formed by a group of English immigrants in 1899 but, citing disapproval at a lack of international personnel, some disgruntled members broke away to form a city rival, hence the new name Internazionale.
The Madonnina Derby, named after a bronze statue of the Virgin Mary adorning the Milan Cathedral, was first contested in 1908, where AC won 2-1. Both of these teams have dropped out of the top level of European clubs in recent years but the rivalry is still as strong as ever when they meet at the San Siro.
7
Palmerias vs Corinthians
Brazil's biggest rivalry stems from Europe who would later be referred to as 'the betrayers'. Rebel members split from Corinthians to create a team for Italians, known as the Palestra Italia, developing into simply Palestra (Palmerias). As the years passed honours and fans were split between the two great football clubs. Just like the culture, this rivalry is full of colour and sound.
The Olympico is shared by the two clubs, but there is very little else that they agree on. Polotics have a big say in this clash as well as the proximity to which they play one another. but historically it is the decision of Lazio not to merge with three other clubs from the capital, and so creating AS Roma, this is what really sparked the rivalry to begin.
5
Manchester United vs Liverpool
The Best of British, it is always the most eagerly anticipated game in the Premier League. United's dominance under Sir Alex Ferguson as seen them over take Liverpool with 20 titles to Liverpool's 18. Liverpool do trump United with 5 European titles to United's 3. Last season saw Liverpool run out 3-0 winners at Old Trafford and it was 1 of the final nails in the coffin for David Moyes.
4
Fenerbahce vs Galatasaray
These two clubs are only separated by a mass of water. Istanbul's two dominant sides were created only 2 years apart that adds extra spice to a rivalry that is already fierce due to its geography. Gala were seen by many as a club for the aristocracy with Fener the 'people's club'. English fans will remember Graeme Souness famousely running onto the Fenerbahce pitch and planting a Gala flag right on the centre circle after Gala had beaten Fener in the Turkish cup final of 1996.
3
Barcelona vs Real Madrid
'El Classico' globally is the most hyped and watched game in the World. Both clubs spend massive amounts of money and this seasons Classico will see Rodriguez, Bale, Ronaldo and Falcao go up against Neymar, Messi and Suarez. The finest footballers in the land have played in this fixture, including Ronaldinho, Cruyff, Zidane, Maradona, Romario to name but a few. Switching teams is certainly frowned upon, as Luis Figo found out when a pigs head was thrown onto the pitch when returning to the Nou Camp having signed for Real Madrid.
2
Boca Juniors v River Plate
Spain has 'El Classico', Argentina has 'El SuperClasico'. Pure social hatred as well as proximity is prominent in this rivalry. Juniors reside from the poor suburbs of Beunos Aires, while River Plate detracted to the aristocratic suburb of Nunez, earning the nickname 'Los Millonarios'. It is meant to be 1 of the best atmospheres in the World and the build-up to this game can start weeks before the nerve jangling 90 minutes. The fixture was recently listed as one of the 50 sporting events to attend before you die.
I was lucky enough to experience 'The Old Firm' first hand and it was 1 of the most intense and loud football matches I have ever been to. The religious undertone to this match makes it like no other in the World. Celtic is the Catholic club with strong routes and upbringing from Ireland, while Rangers are strongly protestant. Until recently they both dominated Scottish Football before Rangers were relegated to Division 3 for financial troubles. They have climbed the leagues and are only 1 season away from a first Old Firm in over 3 years.