10 players with a point to prove at new clubs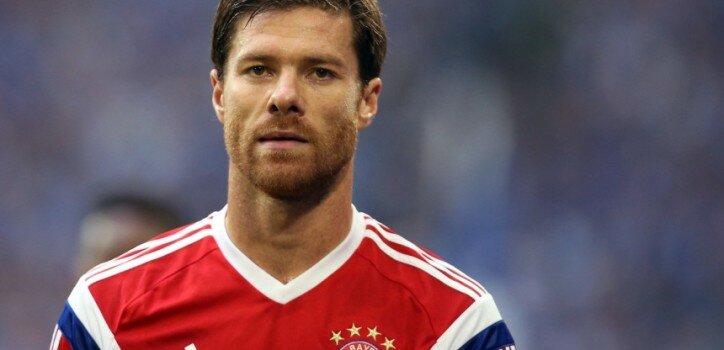 10
Rafael Marquez (Free) – Verona
Back in 2010, Marquez had been frozen out of the Barca team and he raised eyebrows by taking a step down in reputation of league by joining New York Red Bulls. He became 1 of the highest profile players to join the newly formed MLS. His time in New York was tumultuous to say the least. He was heavily critisced by the press for his numerous injuries, suspensions and an apparent lack of commitment to the cause.
He was released in 2012 and returned to his native Mexico, at club Leon. He helped his side to a 1st MX league title in 23 years. This gave Marquez a second wind in his career and he captained Mexico at the World cup for a 4th consecutive time. He led by example at the World Cup and his virtiouso performances saw his side reach the quarter final stage. These performances caught the attention of Italian side Verona. It will be interesting to see if the 34 year old is up to the task of week in week out appearances in 1 of Europe's top leagues.
9
Alvaro Morata (£17m) – Juventus
The Spaniard became a regular at Madrid last season under Carlo Ancelotti and scored 8 times in 23 league games last season, with multiple appearances from the bench. Juventus have plenty of striking options in Fernando Llorente, Carlos Tevez and Sebastien Giovinco but Morata will offer great competition to those 3 players and the fact that Real Madrid included a buy back clause in Morata shows how much potential Morata has.
His record for the Spain U21s is prolific, 13 goals in 12 games and Vincent Del Bosque revamped his Spain squad for their recent game against France, so opportunities, if he impresses in Italy, could come the Spaniards way. The competition for places at Real Madrid always makes it tough for players and Ancelotti clearly felt that Jese will develop into more of a danger then Morata and Juventus fans will hope this adds fire to his belly to perform for the Italian club.
8
Danny Welbeck (£16m) – Arsenal
Manchester United were the big spenders this window, shelling out just over £150m. With Louis Van Gaal attopting a gung ho approach in the transfer market, cut backs were necessary. Former key plaryers such as Patrice Evra, Nani and Nemanja Vidic have moved on and it also saw Danny Welbeck join rivals Arsenal on deadline day. Arsenal fans were initially less than impressed with the signing having heard rumours of Cavani, Balotelli and Benzema joining the North London club. Although they maybe underwhelmed, Welbeck will be desperate to prove United that it was the wrong decision to sell him to a club that will be there or thereabouts this season.
It's a move that suits Welbeck perfectly; frustrated by being stuck on the wing by Alex Ferguson and David Moyes, a new liese of life through the middle in his favoured position will be a welcome change for him. A strong British core is forming at Arsenal which will also suit Welbeck. With talents like Mesut Ozil, Alexis Sanchez, Theo Walcott and Aaron Ramsey behind him, Welbeck couldn't ask for a better group that can provide him chances and quality link up play. He scored 2 away in Switzerland last night picking up the man of the match award after two lightening quick counters from England.
7
Alvaro Negredo (Loan/perm deal £25m) – Valencia
1 of the 1st names on the teamsheet for the opening 5 months of last season, Negredo formed a deadly partnership with Kun Aguero and really lit up the Premier League in his first half season at the club. Unfortunately a dip in form and the emergence of Eden Dzeko meant the Spaniard was pushed down the pecking order and hardly featured at all at the back end of the season. His quality is there for all to see and Valencia were desperate to secure the signing of a native player.
Whether personal problems or homesickness had anything to do with the move is unknown, but Negredo is definitely a player that can have a big impact at Valencia. He is familiar with the league and returning to your native country can always be a boost, particularly if the individual has been having on or off the field problems.
6
Javier Hernandez (Loan/perm deal £10m) – Real Madrid
This is a transfer that certainly came as a surprise to most. Real Madrid had been linked with the likes of Zlatan Ibrahimovic and Radamel Falcao, so the pursuit of Man Utd's 3rd choice striker came as an odd move from Carlo Ancelotti. He is likely to be suited to Real Madrid as he is in the right place at the right time and has gained a reputation for his performances in the big matches. Benzema is expected to start but Hernandez will be very useful deployed as back up or as an impact sub.
He is pacey and a very talented finisher, and with the likes of James Rodriguez, Gareth Bale and Cristiano Ronaldo as the players providing the service to Chichirito it seems difficult to fathom that this transfer won't be a success. He was frozen out at United by David Moyes and also didn't lock down a 1st team spot at the World Cup with Mexico. He will be keen to turn the opinions of the Mexico manager by performing at 1 of best clubs in the World.
5
Xabi Alonso (£5m) – Bayern Munich
This could turn out to be 1 of the signings of the season and the ease at which Real Madrid were willing to part company with Alonso surprised us all. A player who has created his own role, which many young professionals try to replicate. His position has become as important as any in all of the major teams. His ability to dictate tempo and his positional awareness are matched by few which is why it came as a great shock that Madrid were willing to sell for such a nominal fee.
He would slot into any side and already impressed in his debut for Bayern making the most passes, most tackles and covering the most distance than any other player on the pitch. Milan know from past experience, in this case with Andrea Pirlo, that selling a player who you think may be past it, can come back to haunt you. At the age of 33, Alonso could easily have 3 more years at the top left in him and he will be desperate to show to Madrid that he isn't the busted flush he has been made out to be.
4
Mario Balotelli (16m) – Liverpool
The enigmatic figure secured a Premier League return joining Liverpool. Most Premier League fans know all about Mario, a player with fantastic ability but consistency and his attitude are the problems that have haunted him previously. At Man City he showed glimpses of just how good he can be but they were a rarity. At Milan he consistently scored goals and performed in native Italy. If Brendan Rodgers can tame Balotelli and mould him the way he has with Jordan Henderson, Raheem Sterling and Daniel Sturridge, then Mario could become a world beater in the not too distant future.
From his point of view, he will be looking to right the wrongs of his actions at City and also show that he has matured and moved past the stage of fighting with managers and racking up bookings and red cards in a frequent manner. Liverpool need goals after the sale of Luis Suarez and if Balotelli can get along with Daniel Sturridge then a new deadly duo could be about to develop.
3
Micah Richards (Loan) – Fiorentina
It's always refreshing to see English players move abroad. It is somewhat a taboo amongst Enlgish players, whether this is to do with culture change, homesickness or the language barrier is unknown but this summer as seen Ashley Cole move to Italy and Micah Richards has followed suit. He is City through and through and like many others on the list, his first team opportunities have been very limited. City recruited Bacary Sagna on a free transfer, distancing Micah Richards even further down the pecking order.
He attracted interest from Arsenal not too long ago and he will expect to start at centre back or right back for Fiorentina depending on where he is called upon. He will relish the opportunity for some 1st team football having become somewhat of a forgotten man at City since Sheikh Mansour's take over 4 years ago.
2
Shinji Kagawa (£8m) – Dortmund
Another player who fell to the sword of the Man Utd exodus. When he arrived at Old Trafford there was much excitement surrounding the Japanese playmaker after a string of eye catching performances for a very youthful and fresh Dortmund side. His time in Manchester has been frustrating to say the least, with very little game time and being played out of position on numerous occasions. The problem Shinji had is Wayne Rooney and Juan Mata were both ahead of him in the pecking order for the number 10 role and he seemed ineffectual when moved to the wing.
When him and Mata both played in the pocket behind the strikers Man Utd were devastating but dropping 1 of Wayne Rooney or Robin Van Persie seems like too much of a risk for Louis Van Gaal. Kagawa will be in familiar surroundings at Dortmund and around a lot of the players who were there when he left. Jurgen Klopp knows Kagawa very well and played in the right position, he could reach his old form in no time.
1
Fernando Torres (2 year loan) – Milan
Without question the player that will be so eager to prove so many wrong. Since his £50m move to Chelsea, at the time becoming the highest transfer fee in British history, Fernando Torres lost all confidence and seemingly all ability to play football. Nervousness in front of goal, losing a yard of pace and a noticeably grumpier Spaniard all combined to a hellish period at Chelsea. Milan could potentially give Torres a new lease of life and help him regain some of the form he produced at Liverpool, where he was 1 of the most feared strikers in the Premier League.
Milan are forking out a lot of money for Torres, with it being rumoured they are paying £110k a week of his £175k a week deal that he has at Chelsea. If Milan can get him back to the ability and confidence he had at Liverpool then this will be seen as 1 of the deals of the summer. Torres is clearly a confidence player and being the star player and key man up front may play into the clubs hand if it raises his self-esteem and potency for goals.