The 10 worst signings of the season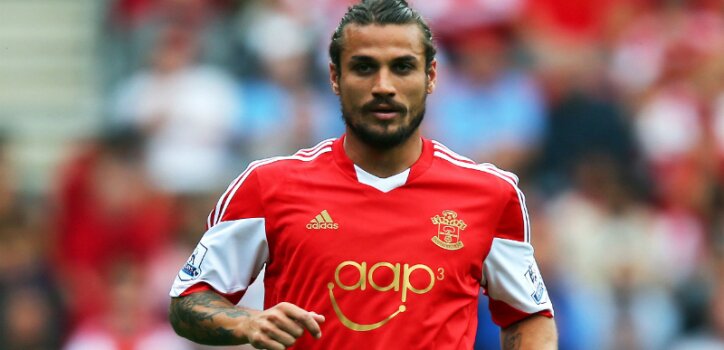 Lots of time and effort is put into scouting Europe in the hope of finding top quality talent, often teams get it right but when they get it wrong it can have a detrimental effect on the team and players. Here is a run down of some of the worst signings of the season.
The 24 year old American was bought in by Paulo Di Canio in the summer of 2013 after an impressive spell for AZ Alkmaar in Holland where he scored 39 goals in 67 appearances. Altidore also arrived with a prolific international record 21 goals in 67 caps. He really struggled this season with Sunderland managing 2 goals in 38 games, 1 of those in a league cup game against MK Dons and he was eventually dropped by current manager Gus Poyet to the U21's in April.
9
Andreas Cornelius £7.6M
Cardiff decided to splash the cash on the young Dane in the hope that he would be one of the reasons to keep them afloat in the Premier League. He made no starts for Cardiff and unsuprisngly he also did not score for the Welsh club. He was on wages of £45,000 a week having been on £6,000 at previous club Copenhagen and also had a signing on fee of £1.25M. He was sold back to Copenhagen in January for £3M and it was revealed Cardiff spent over £17M on him altogether.
8
Konstantinos Mitroglou £12M
Fulham were crying out for a striker in January as they sat bottom of the table and Dimitar Berbatov had left for Monaco in the summer. Mitroglou looked like a pretty safe option, 17 goals in 19 games including a very impressive hat-trick in the Champions League, Fulham fans would have been licking their lips at the prospect of him playing. Looking on in May he managed just 3 games for the South West Londoners and no real reason other then fitness was given for why the Greek International didn't play more games.
One of Wengers stranger signings of his reign at Arsenal. The Gunners sat top of the league in January but Theo Walcott suffered an injury which ruled him out for the rest of the season, Oliver Girouds form and fitness dipped and Arsenal fans knew if they could sign a striker in January they just might have a chance of winning the league for the first time in over a decade.
When it was announced on deadline day Arsenal had signed 31 year old over the hill Swedish midfielder everyone was shocked. Not only was it an odd choice he arrived with a back injury that would need medical treatment and rule him out for 3 months.
6
Ricky van Wolfswinkel £8.5M
Another team that got relegated to went big on a striker that didn't deliver. Like a lot of players on this list Van Wolfswinkel was another signing that made sense. 28 goals in 55 appearances for Sporting Lisbon and some eye catching performances in the Europa League, Norwich fans must have been excited. He got off to a very good start too, scoring on his debut against Tottenham. Unfortunately for Ricky that was the last time he scored in the Premier League, he went 26 games without a goal.
Even a free transfer can prove very costly to a team. West Brom would have been excited to have signed a player of Anelka's pedigree and experience. In August the controversy started when he walked out of a training session and told the club he was retiring. These reports were denied by the club who confirmed he had missed one game and needed compassionate leave following the death of his agent.
On his return he scored a brace at West Ham but his celebration known as a 'Quenelle", a hand gesture described as an inverted Nazi salute got him into trouble. The FA banned him for 5 games and fined him £80,000. Soon after his contract was terminated by West Brom for gross misconduct.
A player known to have a hot temper and cause bust ups with managers and players, it was always going to be a risk by Pochettino to sign Osvaldo. He has very good goalscoring records in Spain and Italy, his first goal came against Crystal Palace in game 2. He scored an incredible solo effort against Man City and was establishing himself as a fan favourite.
On 3 January 2014, Osvaldo was fined £40,000 and banned for three matches after taking part in a touch-line fracas in the match against Newcastle United on 14 December, for which an FA independent regulatory commission found him guilty of violent conduct. In the same month he was involved in an incident with Jose Fonte on the training ground and was suspended for two weeks. On deadline day he returned to Italy to play for Juventus and said he couldn't adjust to the physical nature of the English game.
Soldado made a promising start to his Spurs career with 3 goals in 4 games and with that amount of money spent that would have been exactly what Andre Villas Boas would of hoped for. Soldado only managed a handful of other goals, 6 in 26 in the Premier League and 4 of those being penalties. He has the same amount of goals in open play as Nicklas Bendtner which certainly says something!
2
Marouane Fellaini £27.5M
Chased by Chelsea, Arsenal and United in the summer. David Moyes was the man to get the big Belgian. He'd been integral in Everton's previous two seasons playing in central attacking midfield and occasionally dropping deeper against the bigger teams.
David Moyes opted to play him in a deep role every single time he was on the pitch, this didn't work and he caused more issue to his own team then the opposition. 18 appearances and no goals or assists for Fellaini. There are still big question marks as to whether Louis Van Gaal will even decide to keep him at Old Trafford.
Tottenhams record signing arriving from Roma in the summer. Fans were excited at the idea of having one of the youngest and best prospects at their club. Lamela has never really settled in North London and has only made 9 appearances with Tottenham. He is already being linked with a move back to Italy on loan or permanetely. Tottenham fans recently put fliers up around asking 'Where's Erik Lamela?' in the wake of the fact that he hasn't played since January.