Top 10 free transfers of all time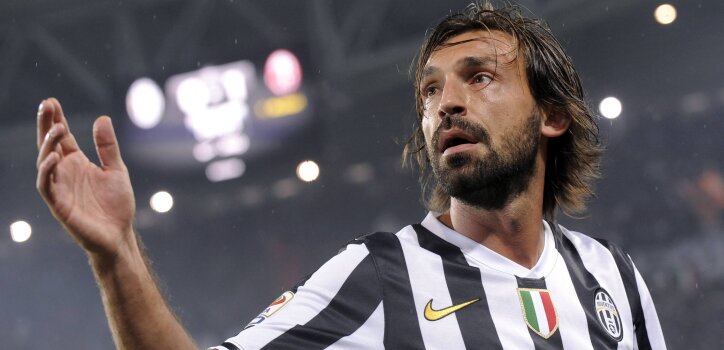 Arsenal have splashed £30m on Sanchez, United have already spent £60m and Chelsea shelled out £32m for Diego Costa but sometimes free transfers can turn out to be the best business of all. We've seen City take Bacary Sagna from Arsenal on a free so maybe he will be considered for a list like this in years to come.
10
Markus Babbel – Bayern to Liverpool (2000)
The German centre back/right back was a regular at Bayern Munich before joining Liverpool, making 170 appearances for the Bavarian giants. He became an intergral part of Liverpool's defence when Gérard Houllier signed him in 2000. His runs down the right hand side led to goals, most notably in the UEFA cup final. His Liverpool career was unfortunately cut short when he contracted Guillain–Barré syndrome and couldn't play for a year.
9
Steve McManaman – Liverpool to Real Madrid (1999)
He came through the Liverpool ranks and was in fact an Everton fan. He became a household name in Liverpool for his jinking runs and trademark curly hair. He played 272 games for Liverpool but when Gerard Houllier joined he wanted to rid the club of the cavalier style which had been branded to the team. He became the first English player to win the UEFA Champions League with a non-English club in 2000, and two years later became the first English player to win the Champions League twice. He followed up that success with a La Liga win in 2003 before joining Man City.
8
Henrik Larsson– Barcelona to Celtic (2004)
Another player who was known for his shaggy locks as well as his brilliant football brain. 242 goals in 313 games was an incredible return at Celtic and he became a fan favourite with all of the fans. He moved to Barcelona and having won 4 league titles in 7 years at Celtic, his success didn't end there. He followed that up with 2league titles and the all-important Champions League title in 2006 when Barcelona beat Arsenal.
7
Demba Ba – West Ham United to Newcastle United (2011)
Ba appeared on the Premier League scene in January of 2011, scoring 7 goals in 12 games for West Ham who were eventually relegated. A clause in his contract meant he was allowed to leave on a free and he chose Newcastle United. He went on to net 29 league goals in 54 games for Newcastle which is a prolific return. His good form attracted Chelsea and they signed the Senegal International for £7m.
6
Michael Ballack – Bayern to Chelsea (2006)
1 of the greatest midfielders of all time, Ballack was an absolute stalwart for Bayern and the German national side where he scored 42 goals in 98 caps. When at Bayern, Ballack won the double 3 times and scored 1 goal every 2.2 games. He joined Chelsea in 2006 and success came instantly with a cup double. A year later, Chelsea reached their first ever Champions League final eventually losing to Manchester United on penalties. He also won the FA cup in 2009 and the League and cup double in 2010.
5
Esteban Cambiasso – Real Madrid to Inter (2004)
Another World Class defensive midfielder who Real Madrid released in 2004. He was a Real Madrid youth player who went back to Argentina to then return to the Spanish club in 2002, he was a regular in defensive midfield so it came as a surprise when he left on a free. He made over 400 appearances for Inter and won the Champions League, Serie A and the cup in the famous treble season under Jose Mourinho.
4
Andrea Pirlo – AC Milan to Juventus (2011)
Pirlo confirmed that he would be leaving Milan at the end of the 2010–11 season, after a mutual decision not to renew his contract. In his last season in Milan, Pirlo appeared in the league just 17 times, notching just one goal and three assists. Juventus moved quickly to sign the deep lying playmaker. This was a role he flourished in, even at his older age. He is still a key part of the Juventus team and Italy national team where he had a good World Cup. In 2012, Pirlo was also elected as Serie A Footballer of the Year, and was named as part of the Serie A team of the Year. In 2013, Bloomberg ranked him the fifth best player in Europe
3
Dennis Law - Manchester United to Manchester City (1973)
After a very successful period at Manchester United, Dennis Law joined Man City where he only played 1 season. But what made this free transfer so incredible was that Law scored the goal in the Manchester derby to relegate the Red Devils from Division 1 in 1973. It became 1 of the most iconic moments in English football history and is still fondly remembered by City fans to this day.
2
Sol Campbell – Tottenham to Arsenal (2001)
Assurances were given by Campbell in January 2001 that he had no intention of leaving the club and a new deal would be arranged, so when he joined Tottenham's bitter rivals in the summer of 2001 it sent shockwaves through the footballing world. It proved to be a great decision from Campbell who went onto lift the Premier League title twice, the FA cup 3 times and reach a Champions League final, which he scored in. He was part of The Invincibles season being an integral part of the back four.
1
Paul Pogba – Manchester United to Juventus (2012)
Sir Alex Ferguson had a problem with Pogba's attitude and opted against renewing his contract in 2012. Although SAF did confirm Juventus had signed him well before his contract was up. His attitude changed and he is now considered 1 of, if not the brightest talent in World football, being linked to clubs such as Chelsea for fees in upwards of £60m. He is a regular for club and country and has a unique style of play, operating as a box to box midfielder, standing at 6'4 and being extremely gifted on the ball.