Top Ten Players Real Madrid have sold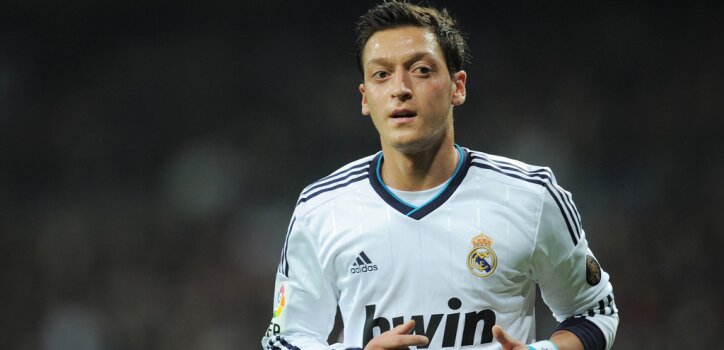 With speculation over the futures of world class players like Angel Di Maria, Iker Casillas and Sami Khedira, it would seem that this summer, like almost every other transfer window, could be another in which we see a top player leaving Real Madrid. In fact, Real have a history of selling incredible players, so here is a list of the top 10 best players Real ever sold, they would have made some team!
The Arsenal man was sold to make way for Gareth Bale at Real, sparking widespread criticism from the Madrid players. Jose Mourinho once describes Ozil as "the best number 10 in the world", and letting him go was seen as a mistake. While Ozil's form dipped towards the end of last season, he has played in every one of Germany's world cup games, and is backed to recapture the magic alongside Alexis Sanchez at Arsenal next season.
Seedorf was an ever present in his 3 seasons at Real, before they sold him to Inter Milan in 1999. A truly world class player, Seedorf achieved immortal status at Inter's arch rivals AC Milan, winning everything with the Rossoneri. Seedorf scored 1 of the most incredible long range goals for Madrid, as seen above.
Another Dutchmen, Real let Van Der Vaart go for the meagre sum of £8 million. Van Der Vaart lit up the premier league with Tottenham, and his tiny fee was seen as a master buy by Harry Redknapp.
Robben, since leaving Madrid has established himself as one of the world's very best players, winning countless trophies with Bayern. He was let go to make way for the new galacticos project, and while the signing of Ronaldo was a success, Kaka, who arrived just after Robben's departure, was a huge flop.
The fourth Dutchman on the list, Sneijder left at the same time as Robben, and was the fulcrum of Mourinho's champions league winning Inter Milan side, proving to be another horrible piece of business by Madrid, who let him go for just £10 million.
Another player who left Real for Inter, the Madrid legend was sold due to his age, but went on to win four consecutive titles with Inter Milan, proving how badly Real had underestimated the legendary Portugese winger, letting him go for a free.
Sold last year by Madrid, Higuain scored 17 goals in just 31 appearances for Napoli last season, and is Argentina's only out and out striker. While he continually jostled for a starting place with Karim Benzema at Madrid, he is undoubtedly a world-class player who has always scored goals.
Continuing in the trend of players who left Madrid and immediately succeed elsewhere is Fernando Morientes, who, after leaving Real won a host of competitions with Liverpool and Valencia, and very nearly won the champions league with Monaco in 2004. He linked up superbly with Raul when at Madrid.
The Real Madrid legend was synonymous with the club for so long, but was sold in after it was deemed that his best days were behind him. While this was, to some extent true, Raul proved a valuable asset to Shalke 04, helping them to a champions league semi- final, and scoring 28 goals in his two seasons in Germany.
Rounding off our list is Claude Makelele, who left Real for Chelsea in 2003. Makelele became the heart of Mourinho's all conquering Chelsea team, and was accused by Tim Sherwood of "ruining the Premier League" due to the fact that since them every team have thought it necessary to play with a holding midfield player.