Top 10 transfers under £10m across Europe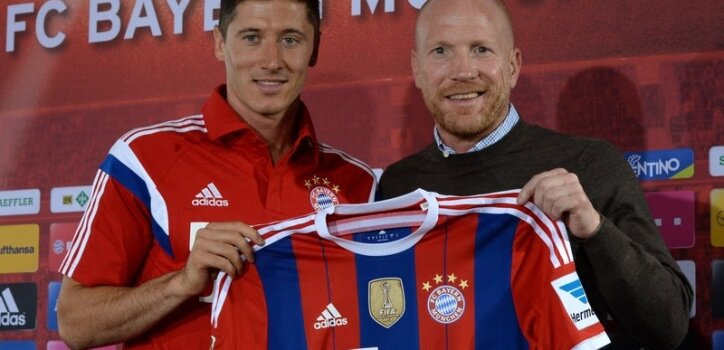 This transfer window has seen a lot of big deals take place throughout Europe, most notably James Rodriguez (£60m) and Luis Saurez (£85m) joining Real Madrid and Barcelona respectively but some big European sides have picked up some quality young players as well as some proven and experienced players for nominal fees this summer and here is a run down of the top 10.
10
Jonathan dos Santos – £2m
The Mexican midfielder has been on the fringes of the Barcelona set up for over 4 years now. A player who has always shown potential and finally may have realised he needs to move on to fulfil some of it. Villarreal could be onto a serious bargain only having to shell out £2m for the 24 year olds services. Only 9 appearances in 3 seasons at Barcelona must have been frustrating but he will be expected to start at Villarreal.
His brother Giovanni plays at Villarreal so he should help him settle in at his new club. He hasn't featured for the national side since 2012 so that will be top of the priority list as Mexico will be looking for young talent with Rafael Marquez, Gerardo Torrado and Fernando Arce all expected to retire in the next few years.
Rumoured to be on his way to Manchester United after a very impressive World Cup with the Netherlands working under Louis Van Gaal. He made 137 appearances for Feyenoord and at the age of 22, £7.1m seems like excellent value. He said "Lazio really proved that they wanted me and I am very happy I have made this move. I hope to become a more complete defender in Italy."
He performed exceptionally at the World Cup, playing every game for the Netherlands on their way to the World Cup semi-final where they narrowly lost on penalties. He and Arjen Robben were both named in the team of the tournament; this fact makes it so surprising that he was available for such a nominal fee. De Vrij did also score at the World Cup, his first international goal, in the 5-1 demolition of Spain.
The former PSG man was expected to be frozen out of the team with the emergence of Marquinhos last season and with the arrival of countryman David Luiz, it was obvious Alex needed to seek a new challenge as Laurent Blanc had alienated him from his plans. AC Milan snapped him up on a free and they will be encouraged by how well 'The Tank' performed in France. He played 55 league games in two seasons and looked very solid at the back with Tiago Silva.
Premier League fans will remember him from his days at Chelsea, where fans of the London club thought he was sold prematurely and still had a lot to offer to the team. He may have an eye on a recall to the Brazil squad as he hasn't featured for over 6 years and the Brazil defence looked less than impressive at the World Cup this summer.
7
Fabio Quagliarella - £3m
Quagliarella has decided to re-join his boyhood club of Torino in a £3m move. Torino had a fantastic season last campaign finishing 7th in Serie A and eyebrows were raised when Quagliarella joined Torino's bitter rivals Juventus back in 2010, that will soon be forgotten if he gets back to scoring ways for his first club. Aged 31, he could still have a few years left in him to help Torino reach even greater heights next season.
He is a proven goal scorer with good ratios at all of the clubs he has played for as well as an impressive record for Italy, notably scoring a impudent chip for Italy against Slovakia at the World Cup in 2010. He is a proven winner, having won Serie A 3 years in a row with Juventus and he will try and pass some of this mentality onto his team-mates next season.
6
Bruno Martins Indi - £6m
Another Netherlands player who caught the eye of many clubs after a superb performance at the World Cup. United were again rumoured to be interested due to the obvious link between Van Gaal and the entire Dutch national side. Standing at 6'1, Martins Indi is a strong, agile and powerful defender who looked assured and composed throughout the World Cup.
Like De Vrij, Martins Indi is only 22 years old and £6m is an absolute steal for Porto. He will be a regular there with the expected departure of Mangala to Porto so he will be playing consistently in the Portuguese Super League as well as the Champions League.
Things haven't really gone Ba's way since leaving Newcastle, what seemed like a dream move to Chelsea turned out to be a bit of a nightmare. 7 goals in 33 games is a pretty poor return especially considering he was playing behind players like Eden Hazard, Oscar and Willian. Torres, Eto'o and Ba all had shocking seasons for Chelsea and they still nearly won the league, with Costa up front their luck might change this season.
His record at West Ham and Newcastle was prolific and Besiktas will be hoping to see this next season. He will play regular league football and Besiktas are also in the Champions League but have to qualify from a very early stage. He had a summer of rest and will be desperate to prove that his poor season at Chelsea was just a temporary blip.
Linked with a host of Premier League clubs over the last couple of seasons, Rami joined Milan in January and did enough to make the move permanent this summer. Rami played 20 times for Milan on loan from Valencia last season, including both legs of their Champions League defeat to Atletico Madrid. He is capped 26 times for France but did not make the cut for the World Cup.
Rami left Valencia on sour terms, critizing the team and coach, the manager didn't stand for this and fined him £175,000. This was the final nail in the coffin for Rami to force a move away from the Spanish club. The player paid €500,000 to cover the gap with Valencia, because Milan refused to pay the original buy-out clause of €7.5 million and offered only €3.75 million.
All Premier League fans know how good Vidic is. Known for his defensive consistency and awareness for danger, he formed a formidable partnership with Rio Ferdinand at United and has a much decorated personal and team career. Vidić has collected a host of honours in his United career, including three consecutive Premier League titles (five titles in total), the UEFA Champions League, the FIFA World Club Cup, three League Cup medals, as well as being included in three consecutive (four in total) PFA Team of the Year sides from 2007 to 2009.
In the 2008–09 season, he helped United to a record-breaking run of 14 consecutive clean sheets and was awarded the Barclays Player of the Season. He also collected both the club's Fans' and Players' Player of the Year awards. At the start of the 2010–11 season, Vidić was selected as the new team captain of Manchester United. He collected his second Premier League Player of the Season award in 2010–11. Vidic opened his account with Inter 3 days ago, with a fantastic header.
To see a player of Valbuena's quality move to Russia saddens me. He is an exceptionally talented player and he will be wasted at a club like Dynamo Moscow that has seen the demise of so many players such as Hulk, McGeady and Danny to name a few. He played 4 times for France at the World cup and looked sharp whenever called upon.
Valbuena joined Marsielle from the 6th tier of French football in 2006 and is certainly considered a late bloomer. He is in his prime now at the age of 29 and Marsielle must be cursing their luck to lose him for such a small fee. It surpises me that a Premier League club didn't go in for the Frenchman particularly as his transfer fee was so low.
1
Robert Lewandowski – Free
This deal has been common knowledge for a while now but it has to be considered the biggest bargain in Europe for a very long time. With time on his contract Lewandowski could of gone for anywhere between £30-40m so for Bayern to get him on a free is quite incredible. His goalscoring record speaks for itself, 165 goals in 301 games is over a goal every other game over a 7 year period. That is consistency!
Lewa has already slotted into the Bayern set up with the departure of Mario Mandzukic and scored a cheeky chip in his 2nd game for the Bavarian giants. With the players behind him at Bayern Munich, records could be broken next season as Lewandowski has the potential to score 30+ goals. At the age of 25 he still may not have reached his peak and he will be hoping to write himself into the record books for Bayern and reach legend status over the next few seasons.