10 best new signings in the EPL this season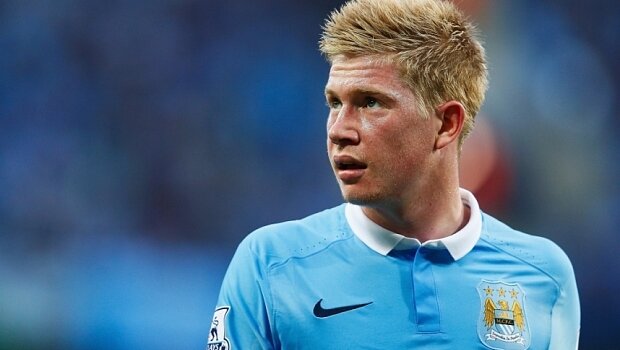 In the most unpredictable season in years, new signings from the very top teams and teams stuck down the bottom have impressed. Leicester have been far and away the biggest surprise this season with Chelsea also providing shocks with their terrible league form.
Here is a list of new signings that haven't put a foot wrong in the start of the new season.
10
Robbie Brady - Norwich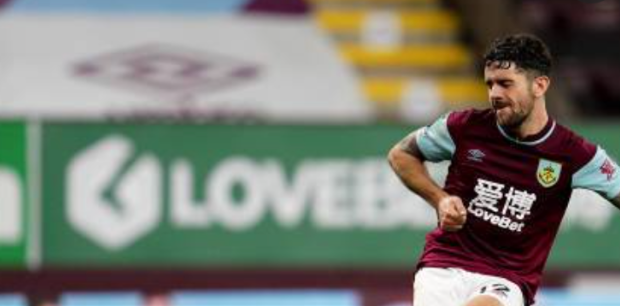 Brady had an impressive breakthrough season in the Premier League last season with Hull and was a rare bit of quality in a side that ultimately didn't have enough to stay up in the division. Since joining Norwich Robbie Brady hasn't looked back with impressive performances notably at Manchester City and at home to Arsenal.
He is a regular for the Republic of Ireland and scored the crucial goal in the away leg of the play off against Bosnia and Herzegovina.This means he will be going to Euro 2016 in the summer and having been picked up for a meagre £7 million, Norwich really have found a bargain in the 23 year old.
9
Dimitri Payet - West Ham
Dimitri really hit the ground running at West Ham and unfortunately he recently picked up an injury ruling him out for 3-4 months. 5 goals and 3 assists in 12 games is a fantastic return for the Frenchman who adjusted to the league almost instantly. He was always known to be a brilliant playmaker but the step from the French league is a big one and can often lead to a downward spiral in your career.
Amongst the chaos at Swansea after the recent departure of manager Gary Monk, Andre Ayew has been far and away the stand out player in a faltering Swansea team. With the departure of Wilfried Bony last January and Bafetimbi Gomis having a barren spell that lasted over 8 games, Ayew stepped up to the plate netting 6 times already this season.
Picked up on a free transfer in the summer and at the age of 25, Swansea sealed one of the signings of the season and there is a lot more to come from the Frenchman in the coming months.
7
Yohan Cabaye - Crystal Palace
When rumours were flying around in the summer, I doubt many believed that Yohan Cabaye would leave PSG for Crystal Palace, but the Alan Pardew factor definitely helped the deal along. His talent is unprecedented and he would of been a useful acquisition for any team in the Premier League.
His calming influence and great technical ability takes so much pressure off the midfield and he dictates the play regardless of strength of the opposition. As well as his composure he is also a great set piece taker and a long shot specialist, meaning goals always come throughout a season for Yohan.
Although technically signed last season, he was loaned straight back to MK Dons so I have included him in the list as it is his 1st season at Tottenham. Scoring 16 times in 39 games last season for MK Dons from midfield, a lot of clubs were looking for his signature. Tottenham took the plunge for £5 million and everyone assumed this would be a signing for the future.
He has played virtually every game this season for Tottenham and hasn't really put a foot wrong. He also scored one of the goals of the season for England, which can be seen above. He has not been intimidated with the step up to the Premier League and seems to really be enjoying his football with a no holds barred attitude.
5
Georginio Wijnaldum - Newcastle
Newcastle seem to be turning a corner, having managed 3 wins on the spin, 2 of those coming against Liverpool and away at Tottenham. Wijnaldum was instrumental in the Liverpool win, and topped off a fine performance with a brilliant goal to make it 2-0 and wrap up the points for Steve McClaren's side.
A goal every other game from midfield is an exceptional start and at the age of 25 he still has the chance to improve massively. Costing £14.5 million may have been seen as a risk but he showed the raw ability and talent at Feyenoord and then PSV to make it to the big time in the not too distant future.
4
Gerard Deulofeu - Everton
This is a transfer that begs belief. £4.2 million was all the Toffees had to pay for Deulofeu and after his 1st loan spell it became obvious that he was a very talented young player. At the age of 21 you have to suspect that Barcelona have a buy back in his clause but that is unknown at the moment.
Only Mesut Ozil has more assists then Deulofeu this season, his tally currently 7. He certainly will be looking to add to his 1 goal this season, but he has improved Romelu Lukaku as a player and given him great confidence to score more goals.
John Terry said Cech would save Arsenal between 10-14 points this season and Petr is already on the way to making that a fact. When Arsenal signed him they knew exactly what they were getting and his clean sheet record speaks for itself.
Everyone knows his quality and above are some of his best saves. He has kept Arsenal in games on multiple occasions this season and was particularly impressive against Liverpool and Bayern Munich.
2
Kevin De Bruyne - Man City
When Man City decided to spend £50 million on Kevin De Bruyne a few eyebrows were raised due to his lacklustre performances for Chelsea only a few seasons before. His been a complete revelation and is close to repaying back the very handsome fee that City paid for him. Its not only his goals and assists that he provides, his range of passing is second to none.
If Man City do go onto win the league it will be largely down to KDB rather than Raheem Sterling who cost the same amount but is still a very unpolished player in comparison to the Belgian.
Virtually unheard of when he joined Leicester from Caen in the summer for a fee of £5 million but he has undoubtably been the unsung hero for Leicester City this season with his brilliant surging runs and fantastic timing in the tackle. Mahrez and Vardy have stolen the headlines but without Kante Leicester wouldn't be where they are to this day.
Most distance covered by any player in the league and 2nd in the average distance covered each game. Five years ago, Kante was playing for Suresnes, a small club in the suburbs of Paris, in PH, France's eighth division and his meteoric rise is similar to those of Mahrez and Vardy.