10 players Liverpool could sign in the summer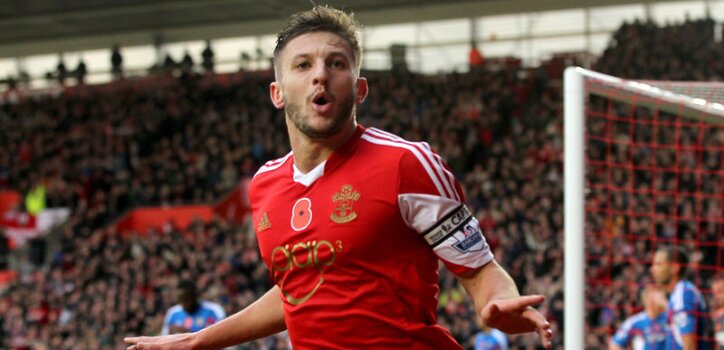 Having fallen out of favour at Barcelona, clubs around Europe's ears have pricked up having heard Tello is available. He has shown in the past that he can perform at the top level for Barcelona and would add pace, agility and goals to an already very gifted attacking Liverpool team. Only aged 22 he could develop into twice the player that he currently is and having spent his youth career coming through Le Masia he has always been in safe hands.
Amongst a very bleak campaign for Cardiff there was a saving grace in the performances of former Tottenham defender Caulker. He captained the side and was a solid performer throughout the season contributing a couple of goals along the way. Liverpool's defence was the main reason that they threw away such a great position in the race for the Premier League title and Rodgers may see the 22 year old Englishman as the perfect player to sort out those problems.
Although it would cause great controversy moving from Everton to Liverpool, Barkley is in fact a boyhood Liverpool fan. He has been one of the most impressive players in the Premier League this season so United, Liverpool and a host of other clubs are keeping tabs on him. A price tag in the region of £38M may put those clubs off, but if he performs well at the World Cup for England it may force Liverpool to bid at a seriously hefty price tag.
The Swiss Winger has recently said he wishes to stay on at Bayern for another season, but he has also recently complained about not getting enough first team action under Pep Guardiola. A formal bid could make him change his mind with a guarantee of champions league football and competing for the Premier League trophy.
Emotions got the better of the left back after Chelsea's final home game, a 0-0 draw with Norwich, sending signs out that the 107 capped Cole is ready to make a departure from Chelsea after a very successful 9 years. Quality displays against Athletico Madrid and Liverpool have made people take notice again. Cesar Azpilicueta seems to have taken his position permanently and the inexperienced John Flanagan was deputising at left back for Liverpool in the final few months of the season. A player of his quality and experience would be welcome at Anfield by any fan.
Like Barkley, Lallana has been one of the brightest lights in the premier league this season and that warranted a nomination for the PFA player of the year. Liverpool have been heavily linked with a bid of around £24M and with the current market for English players that must be seen as a steal for the Reds. He will be going to the World Cup with a high chance of starting and that is only set to increase his value so Liverpool are trying to do the deal before the World Cup begins in June.
Another incredibly gifted youngster from Southampton. Shaw is a player wanted by virtually any of the top 4 clubs plus Man Utd. Ashley Cole recently ruled himself out of contention for the World Cup squad so Luke Shaw will almost certainly be on the plane. The only problem for Liverpool could be the cost, at the age of 18 and inflation in the English market he would cost in the region of £30,000,000 which may be too much for Liverpool who will need to improve in other areas first.
Simon Mignolet has impressed in his first season at Anfield, apart from a few lapses in concentration it has overall been a good season. But as shown with Joe Hart, competition is very healthy for keepers, when he was dropped for Pantilimon he came back even better then before. Vorm played for Rodgers under Swansea so he may be the perfect option to keep Mignolet on his toes for next season.
A player Liverpool bid for in January but missed out close to deadline day, their number 1 target was Mo Salah who ended up going to Chelsea and has only played a handful of times this season. Rodgers may be tempted to go back in for the Ukrainian winger who would most likely fit into the team on the left side of midfield.
Although strongly linked with a move to Arsenal, after a brilliant season and just missing out on the league Liverpool may fancy having a bid at the German Wonderkid. Schalke manager has already said he doesn't expect Draxler to be at the club next season and with Liverpool in need of a left winger Draxler would be a fantastic addition to an already incredibly gifted attacking set up.