10 talking points from Group C
This was considered the easiest group of the World Cup but that didn't stop it from producing some incredible moments. Here is 10 things that caught my eye from this group.
Greece started the day bottom of their group, and their hopes of qualifying suffered a further setback when they had to make two substitutions inside the first 24 minutes, including goalkeeper Orestis Karnezis with a back injury. It seemed as if everything was against them, but Greek teams of the past, including Euro 2004, always have incredible stubborness and fighting qualities.
They took a 1-0 lead before Bony equalised, everyone expected that to be that and the Ivory Coast to qualify. But Greece won a penalty in the 91st minute and the ice cool Georgios Samaras slotted the penalty to send Greece through in dramatic style.
9
Japan efficient but too lightweight
Japan came into the World Cup thinking that they had a very good chance of getting out of this group. They started their tournament superbly taking the lead against Ivory Coast, a few substitions by Lamouchi and Ivory Coast turn the game on its head in the space of 2 minutes. Bony and Gervinho hit the killer blows.
With players like Honda, Kagawa and Okazaki they didn't have a lack of top pedigree in their side. What cost them a place in the round of 16 was the 0-0 draw with Greece who eventually went through 2nd in the group. They didn't really threaten in that game and their fate was sealed when Colombia tore them apart 4-1 in the final group game.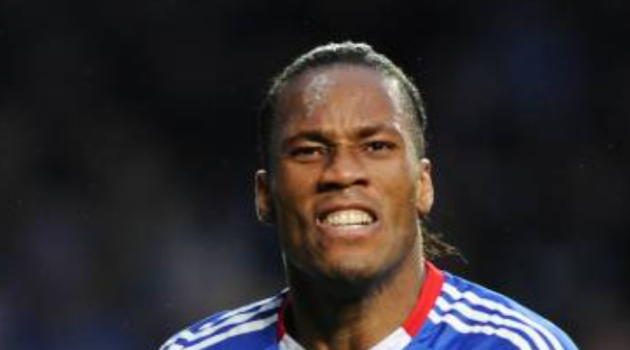 It was a shame to see the Ivory Coast lose for me as Drogba didn't really get much of a chance at this World Cup and he did not look fully fit in any of the games he appeared in. Obviously a legend amongst all football fans, it is most likely that this was Drogba's last World Cup.
7
Colombia have been superb
Colombia turned out to be one of the suprise packages at this World Cup. They suffered a huge setback losing captain and star player Falcao before a ball had even been kicked. South American teams have been fantastic throughout this World Cup with obvious reasons like suitability to the conditions but they also have incredible stamina and high pressing which has been very effective.
I will speak in further detail about some of their best performers from this World Cup but as a group they have been brilliant. 3-0 against a well drilled Greece side, 2-1 in a crunch game against Ivory Coast and then a rout to finish off the group beating the Japanese 4-1.
I always like to include a few goals from each group, here is a great effort from Honda in the opening game against the Ivory Coast, he picks the ball up drives into the box and smashes it high into the roof the net. A wonderful goal from the Japanese.
One of two Colombian players who have really stood out at the World Cup for me. Having completed a very impressive season at Fiorentina, Cuadrado has bought all of his form from domestic into International. Exteremely quick, a good crosser and can score goals too. He is the perfect right winger.
As always with these players he is now being linked to every club under the sun but I'm sure Fiorentina will be desperate to keep hold of him.
4
Sokratis Papastathopoulos
The key to any Greece success in the future lies at the heart of their defence. They have always been built on a solid foundation and they don't have much attacking prowess most of the time, so a solid back four is crucial for them.
Socratis Papastathopoulos just finished his first season at Dortmund where he impressed when given a game. With Hummels and Subotic as the regular starters it was hard for him to secure a first team place but some success for Greece and him performing well could change that.
3
Yaya Toure disappointing
Coming into the tournament as arguably the best central midfielder in the World, there was a lot of expectation to see Toure going on trademark runs and scoring goals from anywhere on the pitch. Unfortunately it was all too brief, flashes of brilliance, the occasional driving run but he didn't manage to hit the back of the net at this World Cup.
It can be understanble though for Yaya and his brother Kolo, who's sibling lost his battle with cancer during the World Cup and instead of taking compassionate leave they battled on and continued to help the team.
Greece coming 2nd has given them a match against Costa Rica which could be a very intriguing tie. Although Costa Rica have been fantastic this tournament they are still a minnow and could easily crack under the pressure of a big game.
If Greece could make it to the quarter finals it would be a fantastic achievement for a team that were essentially written off in this group by most. Colombia must be slightly cursing their luck that they were so good as they will have a much tougher game in Uruguay.
Rodriguez has really stepped up to the plate for Colombia since Falcao was ruled out of the tournament. A formidable season at Monaco has continued into International level similar to Cuadrado. Uruguay must be worried going into the game without Luis Suarez and Colombia in this rampant form.
Above you can see his strike against Japan that was absolutely superb. Picking the ball up beating players before expertly lifting it over the keeper and into the net.