10 talking points from Group D

This was the dreaded group containing England. I will try to cover up my disappointment while writing this. It was a group full of talking points and the main story from the World Cup involving Luis Suarez.
An unlikely thing to happen as he has recieved backing from the England Manager. But would England fans like to see a new manager after the disappointment of the World Cup campaign this year. Harry Redknapp and Alan Pardew are the people who have been linked to the the job and for me neither of them would do a better job than Roy.
9
Uruguay scrapped through
This group was billed to be brilliant but in the end I found it to be a serious anti climax, not just because of Englands early exit but for the fact that Italy didn't perform and neither did Uruguay really. Each game was as disappointing as the next.
Costa Rica were a ray of sun in the group, showing fantastic team spirit and working very hard in every game to get results. They picked up 7 points and for me have been the biggest overachievers at this World Cup.
8
Italy's overall performance
The Italians came into the competition as favourites to progress from this group. Although they had an ageing squad they usually turn up at World Cups and obviously won it in 2006. They started off in perfect fashion, winning a very tight game with England 2-1, with Balotelli and Pirlo as the stand out performances.
The following two games were disasters for the Italians, they lost 1-0 to Costa Rica in one of the shocks of the tournament before losing 2-1 to Uruguay to send them packing much earlier than anticipated. The Uruguay game was shrouded in controversy but that can't be an excuse for a poor performance.
Another Costa Rican on the list, he put in a man of the match display against Uruguay and nearly scored two long range efforts to add to his goal and assist in the game. Arsene Wenger will be jumping for joy having seen Joel Campbell shipped out on loan time and time again at Arsenal.
He has shown it on the biggest stage against two of the biggest teams that he can make it at the top and I'm sure Arsenal fans will be eager for his return next season.
6
Final World Cup's for some legends
It's expected to be the last World Cup's for Gerrard, Lampard, Baines, Lambert, Pirlo and potentially Wayne Rooney. Pirlo had a good start to the tournament but was pressed out of the other two games. Gerrard had a very weak World Cup. Playing in midfield alongside Jordan Henderson he seemed tired and larthargic. Liverpools brilliant league campaign may have taken it out of Gerrard as he looked lazy against Italy and his error led to Suarez second goal, which turned out to be the killer moment in the game.
Wayne Rooney is always a big talking point but he again did not perform to a level expected. Although he broke his World Cup duck against Uruguay, he will surely be very dissapointed with his World Cup. He was earmarked as England's star player and missed a key chance against Italy with the score at 2-1. He seemed to not even know himself where he wanted to play and England's hopes were pinned on him to be the star player and leader of the team. His performance, like a lot of the other England players, was poor agianst Uruguay.
5
England's lack of experience
The excitement that surrounded England fans when the squad was announced was palpable. Unfortunately this could easily have been one of England's downfall. A lot of the players in the squad were at their first World Cup and it turned out to be two seasoned pros that knocked them out in Andrea Pirlo and Luis Suarez. Even Costa Rica showed how it is done against the Italians by pressing Pirlo out the game.
4
England's overall performance
There were so many problems with England at the World Cup to list all of them but here are a few reasons for the downfall. There was no real leader at the back for England, Gary Cahill is a very good defender but he is organised and ordered around by John Terry at Chelsea and that is who England missed the most.
Henderson and Gerrard as a midfield two were not good enough. In a 3 man midfield these two were fantastic for Liverpool last season, unfortunately for England the same cannot be said. Gerrard was slow, lazy and error prone, while Henderson worked hard throughout but didn't take players on or distribute in a way that Jack Wilshere or Alex Oxlade Chamberlain would.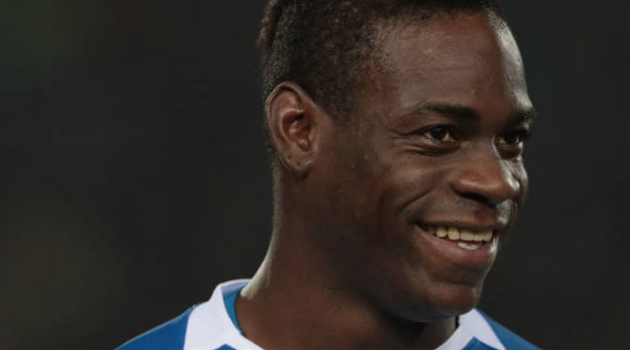 Like a lot of the Italian team, Balotelli got off to a great start in the World Cup netting the winner against England with a firm header. They needed a big performance from him in the final two group games but he did not show anywhere near his known ability and was eventually subbed off in both of the games.
He is a temperamental figure but has still been linked with a move away from Milan. Now it's a fact that Milan will not be in the Champions League surely Mario will be off to find a club where he can play in the European elite.
2
Costa Rica are a brilliant side
They have been the biggest overacheievers at the World Cup this year and I think everyone will agree in saying they have been a joy to watch, except for that awful 0-0 draw with England. Running out 3-1 winners against Uruguay in their opening match, with Joel Campbell and defender Duarte playing fantastically.
People may have jumped to the conclusion that it would be a one off result for the Central Americans, but following that result they beat Italy 1-0 to seal a place in the round of 16 where they face a Greek side that is very beatable if Costa Rica stay organised and well drilled.
As always with him you never know what your going to get. We saw the best and the very worst of him in this tournament. Playing at 75% against England he scored two wonderful goals and set Uruguay up for qualification if they could beat the Italians. They did and they are heading through but not with Suarez after his disgusting behaviour in the game.
Like the Ivanovic bite, very little seems to instigate the incident as he gets his teeth into the Italian defender, he has been given a 4 month ban and surely it is going to be difficult for Liverpool to stick with him after another atrocious act on the pitch. We shall see. Above is the BBC's take on events.