10 talking points from Group E

The series continues with Group E that contained France, Switzerland, Ecuador and Honduras.
10
Carlos Costly vs Ecuador
It was a despondent World Cup for Honduras so I thought it was fair to include their only goal in the finals. It was the first time they had hit the back of the net at a World Cup since 1982 and it was a well taken finish by the superbly named Carlos Costly.
9
Ecuador unlucky to miss out
With very few big name players I was impressed with Ecuador this tournament. Eder Valencia up front scored 3 goals and is now being linked with a move to the Premier League and I thought they performed very well against Honduras and were slightly unlucky not to nick a result against the French.
It is also worth mentioning that Chucho Benitez, their all time top goal scorer, died of heart failure earlier in 2014 so for them to rally at the World Cup and play so well is great to see.
One of the games of the group stage. France were outstanding in this match but Switzerland then went on to score 2 of the best goals in the group stage. Xhaka with a brilliant left foot volley and a peerless free kick from plus 30 yards that snuck into the corner. Above are the highlights.
7
Honduras could be the worst side at the World Cup
Honduras were awful, against France they could of gone down to 9 or even 8 men with some savage tackles. They may have taken the stance that the only way to stay in games, would have been to kick people off the park and get in their face. But they conceded 9 goals which is the most of any team at the World Cup and they did also recieve the most yellow cards out of any team.
6
Pogba living up to the hype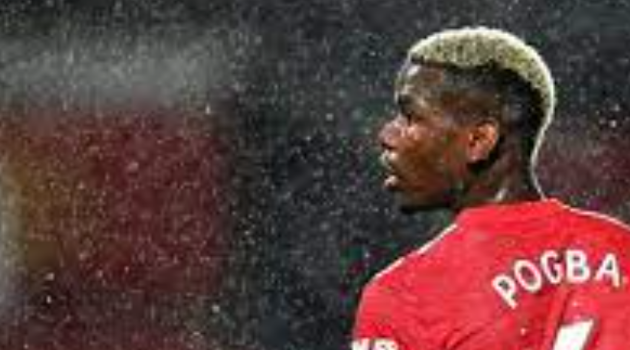 It's a case of so far so good for Paul Pogba. There was a lot of expectation on the 21 year old coming into this World cup after a dazzling season at Juventus. He hasn't been tested fully yet but I expect he will still be making those driving runs when the time comes. What I find amazing about Pogba is even at 6'4 he is incredibly agile and skillful on the ball similar to Patrick Vieira.
I am very excited to see him go up against one of the heavy hitters in the tournament as France have been a very exciting prospect this tournament and a lot of that comes down to Cabaye, Matuidi and Pogba who have been marvellous as midfield 3.
5
Switzerland a dark horse
Another team that can be considered one of the dark horses for the World Cup. It will be a massive test for them going up against Argentina, but they have shown defensive frailties throughout the finals. Shaqiri is Switzerland's main man and he scored a hat trick against Honduras, but I will talk more about him later. Inler, Xhaka and Behrami make up a good balance of expierence and big match nohow.
The problem they have, like Argentina, is a very suspect defence. Senderos and Djourou as a centre back pairing could be up there with one of the shakiest defences in the World!
4
Antonio Valencia's stupidity
Ecuador's star player completely lost it, similar to when they played England and he strangled Raheem Sterling mulitple times. The hopes of a nation on his shoulders, rule 1 would be don't do anything stupid. He has a very fiery attitude and that came out to blossom when making this vicious challenge against France which effectively sealed Ecuadors fate.
Its hard enough playing France with 11 men so to lose another man meant the job was seemingly impossible for Ecaudor after that.
3
Karim Benzema Golden Boot
1 off top scorer, he has netted three this World Cup and could easily have hit a 4th had it not been for the ball rolling across the line and hitting the goalkeeper. He has been outstanding as a lone striker or when France opt for a two pronged attack with Olivier Giroud. He is being linked with a move away from Real Madrid so he will be desperate to impress.
Nigeria in the next round could be a very good opportunity to add a few more goals as France are a far superior side to Nigeria. They are well organised and good defensively but I expect France to see them off comfortably if they play the way they have been all tournament.
Switzerland fans had to wait till the final group game to see him at his best, but they won't mind that. He became the 50th person to score a hat trick at a World Cup and it is part of an elite club, joining a list including Batistuta, Klose and Gary Lineker. It was a fantastic hat trick and he really showed how fast and agile he is with and without the ball.
Argentina next, have shown problems at the back and Shaqiri will hope to try and exploit some of them. He is another player who I expect to see playing in the Premier League next season as he doesn't feature much under Pep Guardiola. The pick of the goals is above.
1
France could win this thing
France have been peerless this World Cup. It seems like an age ago Patrice Evra and Nicholas Anelka were being sent home early and France went crashing out of the group stage. Deschamps has got them playing some outstanding counter attacking football. They lost Franck Ribery to injury but Griezmann has stepped up superbly and added some goals to the team. Cabaye, Pogba and Matuidi have been solid as I mentioned above and Karim Benzema is gunning to be top scorer.
Even in defence they are strong with a choice of Sakho, Koscielny, Varane and Mangala they must really start to believe that they can win the World Cup.