10 talking points from Group F

Much anticipated group as it featured the Worlds best player Lionel Messi, can he finally live up to the hype and get Argentina their first major piece of silverware since 1994?
10
Bosnia unpredictablity cost them
There were high hopes for this Bosnian side after a great qualifying campaign, that saw Edin Dzeko score 12 goals and Bosnia top the group easily. The same cannot be said for the World Cup. They lost 2-1 to Argentina in the opening game with Leo Messi at his best. It was the 1-0 loss to Nigeria that knocked them out the group making the 3-1 win over Iran a dead rubber.
They will dissapointed with their performance having come in with confidence of progression. They still have positives to take out of it though, Pjanic played superbly in the final game and he will be at the forefront of their team for the Euros and the next World Cup in Russia.
9
John Obi Mikel is a leader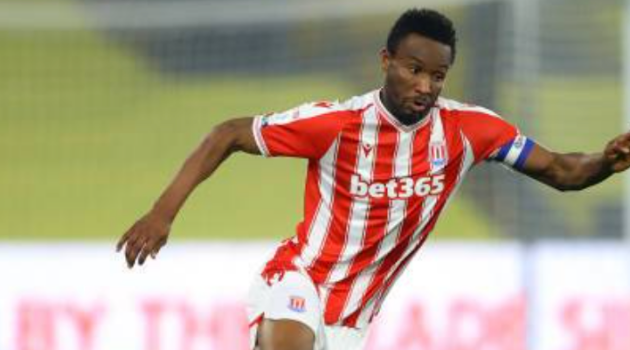 Nigeria have been very disciplined and well organised this World Cup and a lot of that is down to John Obi Mikel and Onazi in midfield. Both play in Europe and know all about pressure situations and they have looked calm and collected in all 3 games. Mikel hasn't played nearly enough games for Chelsea this season but whenever he is called upon he does his job effectively and efficiently.
He is able to express himself in a role slightly further foward then DM. They will need him at his best against a very strong French side, but its been a World Cup full of upsets so you never know!
8
Higuain + Aguero yet to score
Very surprising that neither of these two have got on the scoresheet. They both had stunning seasons for their domestic clubs and its been all about Lio Messi so far this tournament. Argentina are going to need to see these two step up for the latter stages of the World Cup to lift some of the pressure off Messi otherwise it will eventually be their downfall.
I watched this whole game and based on 90 minutes I thought Iran deserved to draw and possibly win the game. Argentina were lathargic and never really got going, Iran were well drilled, organised and created a few openings that could easily have gone in. They pressed Argentina well all game until the 92nd minute when they gave Lionel Messi a small inch of space and he scored a stunning winner.
6
Nigeria are hard working
African teams have been a disgrace at the World Cup, 4 years after a poor World Cup in South Africa. Ghana and Cameroons behaviour has been disgusting, even the Cameroon coach said that about his own players. Fighting with one another, complaining about bonuses and fighting coaches. Nigeria have steered clear of all this trouble and Algeria are the only other African team who made it out of the groups.
They have played well this tournament and have been very difficult to break down. Musa, Obi Mikel and Onazi are the key players and will need to be at their best against France.
Musa played brilliantly against Argentina, as did their whole team. Argentina ran out 3-2 winners but they were given a real scare from the Africans. Here is Musa's goal early in the game and it was fantastic. He actually scored twice in the game but the first was the pick of the goals.
4
Argentina unknown quantity
We are still yet to see Argentina at their best yet they qualified with 9 points, they were only 1 of 3 teams to achieve that. Messi has been superb but as a whole the team haven't really shown their capabilities yet. Defensively they have looked shaky as well, having been scared from Iran and Musa scoring 2 for Nigeria they will need to tighten up.
A lack of creative midfielders maybe the problem or the fact that Higuain and Aguero have been marked out of each game this World Cup.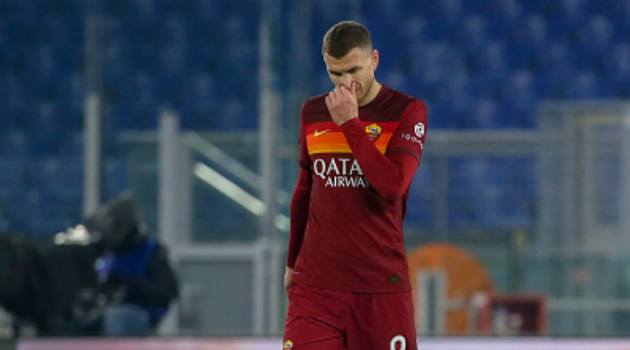 Dzeko came into the World Cup having been the top scorer in qualifying and having helped Man City to the Premier League trophy with a goal every other game. He did score but it was in the dead rubber against Iran and Bosnian fans will be dissapointed not to have seen more from the City striker.
Iran only ended up with 1 point this World Cup but I thought they worked their socks off and nearly caused the shock of the World Cup against Argentina. They opened with an incredibly dull 0-0 with Nigeria but fans were surprised to see them not be turned over by a better side.
They went into the Argentina game with no pressure and it showed, they defended well nearly scored having created a few chances but Messi's brilliance came to the front in the 92nd minute sticking it in the top corner from 25 yards. Bosnia was a dead rubber but Carlos Querioz can be very happy with how his side performed this World Cup.
It was one of the biggest talking points in the whole World Cup let alone just in the group and boy how Messi has delivered. He has scored 4 goals this World Cup and they have all been fantastic. Little else needs to be said but above is a video with all of his goals from the group stage. Let's hope he can carry this form into the knockout stage and really light up this World Cup against a big hitter.