10 talking points from Group G

Germany, Portugal, Ghana and USA. This group could certainly be considered a 'Group of Death'. Ronaldo would be one of the main talking points to see whether he could compete with Lionel Messi and lead Portugal through this tough group.
This was such a stupid act from Pepe and very selfish on his team-mates. Trailing Germany 2-0 in the first half, Pepe inexplicably headbutted Muller who was on the floor protesting a tackle from the Portuguese defender. He has seen red in the past and he can lose his head very easily. He missed the rest of the World Cup and Portugal got knocked out so a pretty silly act from Pepe in the opening game.
This is purely there on the pitch performance and not off the pitch, that will be discussed later. I was shocked at how badly they performed. They lit up the 2010 World Cup in South Africa narrowly losing out to Urguay on penalties in the quarter finals. Two losses and a draw is a poor return although the draw against Germany they played quite well.
The off the pitch antics meant the Portugal game was always going to be difficult with their minds elsewhere and players having been sent home. The USA game was the killer blow for me, where they were level with USA before a late winner from the Americans.
8
Miroslav Klose record breaker
Miroslav Klose scored his 15 goal in the World Cup finals to tie with Ronaldo for the record. Above is a video that has all of Ronaldo's and Klose's so a comparison can be made for whose are better.
Jurgen Klinsmann has galvinized the USA and they look like a team with fantastic team spirit and togetherness. They deserved to go through having conceded that last minute equaliser against Portugal in a game that they definately deserved to win. Klinsmann has bought in a spine of German Americans that have all performed brilliantly.
Clint Dempsey has once again shown how good he is this World Cup and I will talk more about him later. Altidore is expected to return for the game against Belgium and that will be a big boost for them. Belgium haven't shown too much so far and USA will certainly fancy their chances.
6
Portugal not good enough
Portugal will be returning home numb after a very poor showing at the World Cup. A win in what was essentially a dead rubber against Ghana will be the only positive to take from this World Cup. Pepe's red card summed it up really in the opening game. They scrapped a draw against the USA and were taken apart by a far superior Germany side.
A lack of a good striker and a slightly ageing squad have been the two main problems for Portugal and not having a fully fit, firing Cristiano Ronaldo also didn't help their cause.
One of the goals of the World Cup. A wonderful strike from the German born Jermaine Jones. Sit back and enjoy!
Muller was top scorer at the 2010 World Cup in South Africa and he is continuing his rich vein of form this World Cup. He reached 8 goals at World Cup's 15 games quicker then Diego Maradona and has been crucial to Germany's success this tournament. Not always the most attractive goals but be always seems to be in the right place at the right time.
His goal against the USA was superb in a sodden match that saw Germany run out 1-0 winners. They are one of the favourites to lift the World Cup and they will need Muller to continue this amazing scoring run if they are to do so.
Dempsey scored a vital goal last night for the USA in their 2-2 draw with Portugal. They were very unfortunate not to win this game as they dominated the second half and it took 95 minutes for the Portuguese to snatch an equaliser.
Dempsey also scored a brilliant solo goal against Ghana in the opening game which can be seen above. They have qualified for the knockout stage and will play Belgium, who have looked less then convincing so far.
I have talked in length about African teams behaviour in the World Cup. Cameroon's was bad for a few on the field incidents but Ghana's behaviour has been appalling at this World Cup. To start things off they had a chartered plane fly £2,000,000 in cash to the training camp in bonuses as they didn't trust the government to send it via electronic payments, they clearly did not have any focus on the task at hand.
To make matters worse, Sulley Ali Muntari and Kevin Prince Boateng, two of Ghana's star players, were sent home for physically abusing 1 coach and verbally assaulting another 1. This behaviour wouldn't be accepted by children and when grown men who have a whole country looking up to them watching their every move do this, it is totally unacceptable.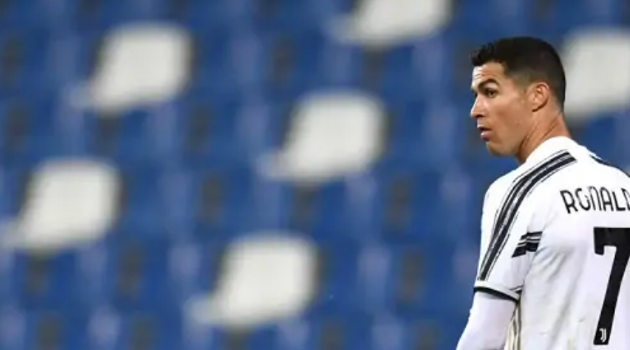 Ballon D'or winner 2013 and considered as the best player in the world, he really hasn't lived up to billing this World cup other than providing a telling cross for Varela's equaliser against the USA which kept their World cup dreams alive. He is playing with injury but that shouldn't be an excuse for 2 very poor games.
They lost to Ghana and Ronaldo did score but it was essentially a dead rubber bar a 5 goal swing which was always unlikely.