10 talking points from the last 16 knockout phase

The World cup just keeps on giving. There were penalties, multiple extra time clashes and every single knockout game was very tight. Here are 10 talking points from the last 16.
10
Brazil scrapped through
Brazil have still not really convinced this tournament other than the 4-1 win against a weak Cameroonian side. In their defence, Chile were superb in the group stages and also continued their high pressing game against Brazil which caused them problems.
Maurico Pinilla so nearly won the game for Chile in the 118th minute when he unleashed a ferocious shot from the edge of the area that smashed off the bar and away to safety, all Brazilian's hearts were in their mouths and you could hear a pin drop in the stadium after the shot was struck. Alexis Sanchez put in another great performance for Chile and was rewarded with a goal.
I watched the Algeria Germany game in its entirety and I was thoroughly impressed by Algeria. They were well disciplined and organised, and were nearly rewarded with a penalty shoot out. Unfortunately their goal came in the 121st minute to make the score 2-1 to Germany. Ozil and Schurrle gave Germany a 2-0 lead early in the first half of extra time.
They will go home with their heads held high and they matched Germany with the amount of key chances they had in the game. The final ball and a deadly finisher is what cost them in the end but they can still be very proud of their performance at the World Cup.
A slightly boring topic but having sat through multiple controversies pretty much every game in the Premier League it is a breath of fresh air to see fantastic refereeing at the World Cup. Goal line technology has obviously been a massive help but all in all I would say no ref has put a foot wrong.
Most red cards have been legitimate and the only thing that went unseen was the Suarez bite but that would have been difficult for anyone to see as it was off the ball and done quite subtly by the Uruguayan.
One of the misses of the World Cup from the Swiss midfielder. Argentina had just taken the lead in the 118th minute, thanks to Angel Di Maria and all looked lost for the Swiss. They instantly went up the other end and a ball was whipped into Dzemaili, somehow from 2 yards out he headed his effort against the post before scuffing his shot wide. A heart-breaking moment for any Swiss fan and not pleasant viewing for a neutral either!
6
Paul Pogba is crucial for France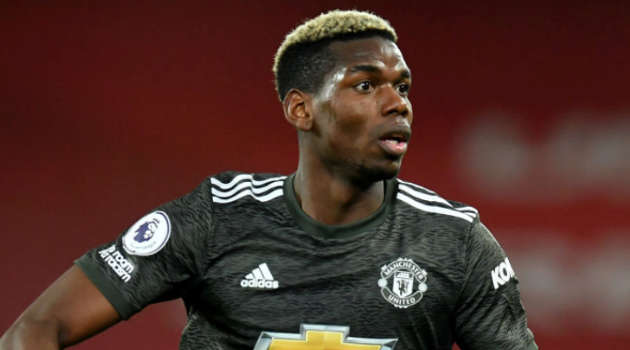 At the tender age of 21 it is amazing the weight of expectation on Pogba to carry this French side. He is clearly their most gifted player and when he plays well he keeps all the other players ticking off. There was more than a slice of luck about his goal against Nigeria as Victor Enyeama did not judge his jump or punch right.
He is a joy to watch and his ability to beat players is fantastic. He reminds me so much of a young Vieira because as well as his great feet he is also very strong defensively, offering great support to Yohan Cabaye and Blaise Matuidi.
5
Costa Rica keep fighting
The minnows of the whole tournament are into the quarter finals and will continue to be a difficult unit to break down. Coming up against a Greece side that give away very little I thought they fought well and deserved to go through. They lost key defender Oscar Duarte to a red card, meaning they had to play with 10 men for nearly an hour.
They managed to hold their nerve in the shoot-out with 5 excellent penalties. Netherlands is next up and that will be a completely different type of game where Costa Rica will have to defend for their lives all match.
This was a very touching moment, Julio Cesar has been sat twiddling his thumbs as QPR's third choice keeper throughout the season in the Championship which must have been very frustrating for a player of his calibre. He has come to the Word Cup and been a good performer for Brazil. He saved them in the match vs Chile with a host of crucial saves in the match and during the penalty shoot-out.
3
Argentina nothing without Lionel
Argentina looked very poor against Switzerland yesterday and they are so heavily reliant on Messi. Yet again he needed to step up to assist Angel Di Maria with some neat footwork and a good ball through. Aguero disappointed again and Sabella must be wondering what he needs to do to get him firing again.
If they play like they did against Switzerland I don't think they will win the World Cup. One man can't win you a tournament like the World Cup and if others don't start standing up and being counted then Argentina will struggle against Belgium in the quarter final.
For a neutral fan I think it is brilliant that there is no clear favourite at this World Cup. Brazil have yet to fully convince anyone that they can win this thing. Argentina may have won 4 on the bounce but they haven't scored more than 1 in 2 of those games. Germany struggled to break down a resolute but low quality Algerian side and Belgium have looked less than convincing in any of their 4 games in their first major tournament since 2002.
He is turning out to be the player of the tournament. 5 goals in 4 games, he is playing fantastically. He scored 2 more against Uruguay and looks deadly with linking up with Cuadrado for Colombia. If Brazil thought Chile was a tough game, Colombia could be even more difficult judged on their performances. Rodriguez's goal against Uruguay was sublime, brilliantly chesting the ball down before hitting it on the volley in off the bar.
He joined Monaco for £38,000,000 2 years ago but is now being linked with the likes of Real Madrid and Man City. He has come out and said it would be a dream to play for Real Madrid so could we see the Colombian Wonderkid on the move in the summer? Above is a video taken from the crowd, the way he looks at the keeper just before chesting it is brilliant!