10 talking points from the quarter finals

The World Cup is reaching the business end of the competition. We witnessed 4 more breathless matches which saw Brazil, Netherlands, Argentina and Germany progress. Roll on the semi finals! Here are 10 talking points that caught my eye.
10
Costa Rica clearance off the line
This was one of the most incredible moments of the World Cup. Costa Rica had defended for their lives in the quarter final against the Netherlands and a golden opportunity came to Robin Van Persie, the ball fell to him at the far post having evaded everyone, including the keeper, Yeltsin Tejeda on the line brilliantly flicked the ball onto the bar and it was cleared away.
Like Didier Drogba, Luiz has fantastic technique when he steps up for free kicks as he uses mostly side foot which means the ball dips and moves all over the place after striking it. This goal was absolutely superb and came at a very important time for the Brazilians.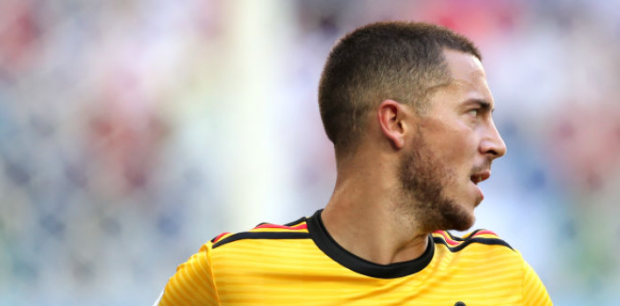 The Belgians really disappointed me this World Cup. They didn't convince me in any of their games that they were up for it and players like Eden Hazard, Maroune Felliani and Kevin Mirallas did not step up to the plate and deliver on the big stage. They went out very limply to Argentina and never really looked like they wanted to win the game.
Hazard was the biggest disappointment for me. Having had a fantastic season at Chelsea, Belgian fans would have been excited at the prospect of him at the World Cup. He didn't score a single goal or even record an assist and was subbed off in 3 of the 5 games Belgium played.
I have earmarked Germany as my favourites for the tournament. If you put the Algeria game aside Germany have been the most comfortable team in all of their other games. Built on a solid foundation of a back four and with the superb Manuel Nueur in goal. Thomas Muller will need to be firing on all cylinders for their massive semi-final clash against Brazil.
Brazil have looked less than convincing in all of their games and if they turn up and play like they did against Colombia and Chile, I expect the Germans to win with ease. They have looked ruthlessly efficient and great at killing off a game so an early goal maybe crucial for them.
6
Costa Rica's fairytale ended
Yet again Costa Rica surprised everyone by running the Netherlands that close in their quarter final. Going into the game most expected this to be a walkover for the Dutch but Costa Rica have shown that you can't write them off even against the big teams. They worked hard again and were very difficult for the Dutch to break down.
The 2 key moments for them were a penalty appeal that could easily have gone their way coming from a very clumsy tackle by Aston Villa centre back Ron Vlaar and the other was a last gasp one on one to win the game but the striker could only find the keeper.
5
France didn't go for it
1 of the best things about this World Cup has been the free flowing attacking football that the French have been playing. Valbuena, Greizmann and Benzema have been linking up to form a deadly partnership as the three attacking outlets and Cabaye, Pogba and Matuidi offer a lot going forward as well as strong defensive cover.
Unfortunately we did not see France take the game to Germany. This could easily have been due to tactics of Joachim Low or the fact that Germany were very well regimented and gave France very little throughout the game.
4
Poor refereeing during Brazil vs. Colombia
There were a total of 54 fouls in the game in Fortaleza and the ref did not produce a card until after the hour mark. How he failed to see Zuniga's knee break Neymar's back is beyond me as he clearly did it with the intention of hurting the striker. Brazil were by no means the saints in the affair either, James Rodriguez was fouled 6 times without a card coming out and he was booked with the first tackle that he made.
This sent shockwaves through Brazil, the golden boy and star player was stretchered off in visible amounts of pain. Zuniga came through the striker with his knee raised dangerously high and it is now known that Neymar did in fact break his back.
This is a hammer blow for Brazil as without their star man it will be difficult to see where the goals will come from with Fred, Jo and Hulk not firing at all in this World Cup. They will hope to play off the amazing atmosphere and hope some goals from midfield could see them get past the Germans.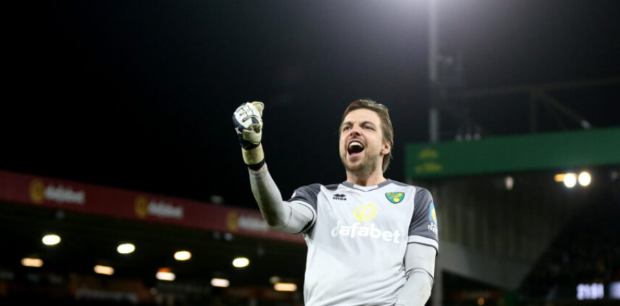 A first for me. Tim Krul came on in the 119th minute and I have never seen a goalkeeper be deployed simply for the penalty shoot-out. Louis Van Gaal explained that Krul had better reach and jumping then his colleague Jasper Cillessen.
Krul dived the right way for all of Costa Rica's penalties and made two fine saves, showing brilliant spring and reach to palm the penalties away from safety and send the Dutch through to the Semi Finals where they will meet Argentina.
1
James Rodriguez deserves the Golden Boot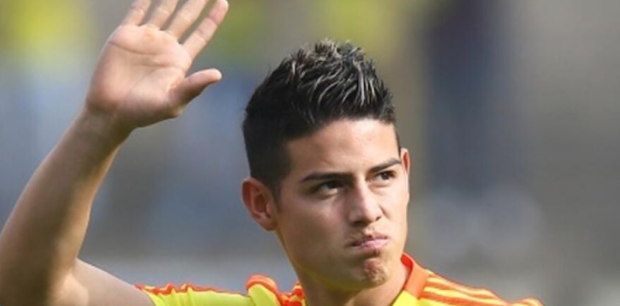 I felt sorry for Rodriguez against Brazil as he had another fantastic game and was fouled throughout the game with no bookings being given out to any of the Brazilian midfielders. He scored another goal to make it 6 goals in 5 games for a side that were expected to struggle to get out of their group. He carried them superbly and put in great performances in all 5 games.
Whether we will see James move on is another story. Monaco paid £38,000,000 for him 2 years ago, so for any deal to be struck the team interested with have to cough up payments in the region of £60,000,000 which is likely to put off any Premier League side.